The London Affiliate Conference (LAC) is the biggest and most important event of the year for the online gambling affiliate marketing industry.  Its also one of the most party-heavy events of the year and sometimes our heads are a little too fuzzy to absorb all the fantastic tips and tricks that are revealed during the event's conference sessions.  In particular, SEO strategy can be a difficult topic to focus on with a raging hangover and this is where post-LAC recaps come in handy.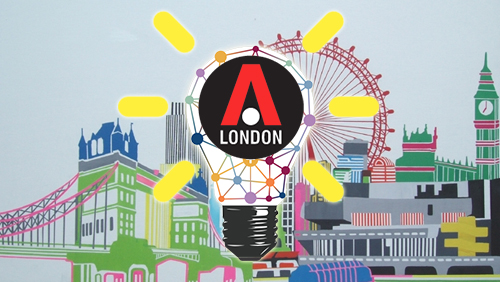 For this week's Becky's Affiliated, I caught up with LAC SEO panellist Andy Blackburn of GameOn who participated in the "SEO gurus' panel: technical insight to boost your rankings in 2016" along with Fili Wiese of Search Brothers, Jon Earnshaw of Pi Datametrics and moderator Jason Duke of ForeverUn Limited.
This juicy SEO session took place at 10:05am on day 1, so rather painful timing for those of us who attended the iGB Affiliate Awards the eve before.  Hopefully this recap will help jog some memory cells and educate those who were unable to attend for whatever reason.
Before getting into the meat of the session, Blackburn wanted to emphasize Duke's expertise in moderating and how Duke was able to facilitate conversation flow between the panel and the audience.  Without a skilled moderator its difficult to have a productive panel regardless of the speakers, so keep this in mind when choosing what sessions to attend in the future.
Real-time Penguin update
There is a real-time Penguin update expected to be rolled out at some point in 2016.  Blackburn said like the rest of the Penguin updates, we can expect another update focused on link quality. However, if you receive links from a site that is suddenly hit by a Panda update, then you could become a candidate for a Penguin-based penalty, he explained.
"The main difference is that if a real-time update to Penguin occurs, you'll be able to see changes in the SERPs very regularly, almost multiple times a day (in real time) rather than having to make changes to your site and then wait for Google to update again. The update earlier this year was considered by some to be a Penguin update but at the moment this is inconclusive", Blackburn said.
Something for all affiliate to remember is regardless of whether the next Penguin update moves the landscape into a "real-time" scenario, Blackburn emphasized all the core principles remain the same: keep building your links from good quality, reputable sites.
How to rank as a new affiliate
Some say the online gambling affiliate industry is saturated, but there is always room for more if its done properly.  All three panelists agreed new affiliates absolutely must know their market space, study their competitors, find a niche and a USP to differentiate themselves from the rest of the players in the space and to build good quality and varied content.
Blackburn said Earnshaw highlighted "searcher intent", looking at what searchers were actually searching for and providing content specifically for them. Blackburn mentioned usability and user experience and Wiese pushed the importance of a USP for the site.
Changes in Google display results
There has been a big change in the way Google displays results to users, with more and more ads, app results, maps, question and answer cards, etc.  "To be truly competitive you need to be trying to maximise the amount of real-estate you are taking up on the first page of results", Blackburn advised.
"I commented that a mobile search for somewhere to eat in London that week had led me to a result with only 1 or 2 natural/organic results, the rest of the SERP was taken up with a Google Map, a few ads and links to 2 Google Play results for the Zomato at Top Table apps", he said.
The best link building tools
As always, the audience wanted to know which tools are best when it comes to gathering link information for their own sites and from their competitors.  All panelists agreed the more data you have at your disposal, the better, so the answer is…all of them.
More specifically, Blackburn mentioned data tools such as aHrefs, Majestic SEO, Moz, LinkResearchTools and Google Search Console. He said Wiese advised downloading Google Search Console data on a daily basis as it occasionally reports on some links to your site that other tools might not have seen and of course the data Google sees it what it uses to rank sites.
Top SEO tips for affiliates
Just about every SEO session for iGaming affiliates concludes with a "top tip" from each panelist and according to Blackburn, the following tips were left with the audience at LAC:
-Wiese recommended a good site architecture and a clear USP.
-Earnshaw focused on getting inside the mind of the searcher as they are right now – what are they searching for and why and how do you approach SEO in order to target them.
-Blackburn advocated becoming a "curator" of your search space. "Link Rot is something very important at the moment, with the average piece of content or website only lasting 9.3 years.  This means content and links disappear off the internet all the time leaving holes and there is an opportunity for affiliates to find the holes left behind and fill them", he said.
Comments