Lawmakers are hoping to boost support for expanded gambling in Kentucky by dedicating profits to pension funds.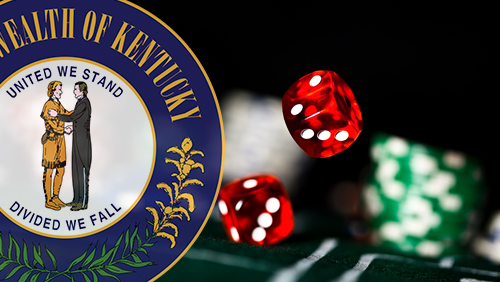 A new bill that would expand gaming and allow casinos in Kentucky was introduced in the state Senate on Tuesday by Senators Morgan McGarvey and Julie Raque Adams.
"When it comes to gaming, reasonable minds can differ, but gaming is already here. Eighty percent of Kentuckians live within an hour of a casino," McGarvey said. "We just have to choose if we want to benefit from it."
If the bill gets a nod from both legislative houses, Kentucky residents would be able to vote in November to add expanded gaming as a new constitutional amendment.
According to the bill, 90% of the state's revenue from casinos or other forms of expanded gaming for the first 10 years would be allocated to the Kentucky Retirement Systems and the Kentucky Teachers' Retirement System. The remainder would go toward the purses of the horse-racing industry.
Gov. Steve Beshear and other advocates have been pushing similar bills for years, arguing that it would help the horse-racing industry, either by allotting revenues from expanded gaming to the industry or by allowing racetracks to have their own casinos. But the previous efforts failed to gain traction as scuffles broke out over how the casinos would be structured in the state.
The casino bill is receiving support from the Louisville metro chamber of commerce, Greater Louisville Inc. (GLI). In a news release, GLI CEO Kent Oyler said hundreds of millions of dollars in casino revenues leave Kentucky each year and flow into neighboring states.
"Every year the commonwealth continues to see hundreds of millions of dollars flow across state lines in gaming revenue, $546 million to be exact. These are dollars that could be going toward our state deficit and our significant pension obligations," said Oyler.
Rep. David Osborne believes that Kentucky might be a little too late in terms of expanded gambling but it would put the state on a "level playing field with other racing jurisdictions."
Comments