ICE Totally Gaming 2016 is upon us and for anyone who works within the gambling industry, its common knowledge this is one of the must-attend events of the year.  The only problem with ICE is figuring out how to manage your time and juggle the many meetings, sessions, networking opportunities and expo floor exploration we all want to do.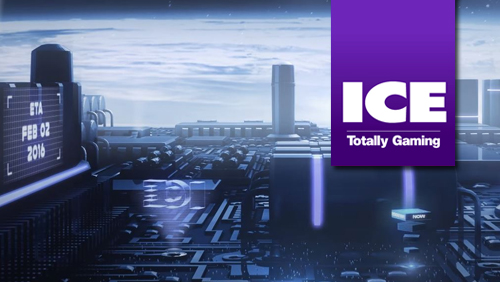 This year the time management challenge will be even greater as ICE 2016 is set to be the biggest on record, occupying 38,980 square metres of floor space across 15 of the 20 halls available at the giant ExCeL.  There will be 510 exhibitors representing a record number of 62 nations and 70 hours of sessions delivered by 200 professionals coming from inside and outside the gambling industry.
In an effort to help our ICE-bound readers prioritize and plan, I've compiled a comprehensive list of the five top attractions to check out at ICE 2016.  I hope you find value in it.
Pitch ICE & GamCrowd Studio
This year GamCrowd's Pitch ICE returns to ICE Totally Gaming as putting a spotlight on innovation is a key focus for our industry in 2016.  The first two days of Pitch ICE will feature fifteen minute pitches from over fifteen start-ups, the perfect opportunity for entrepreneurs to educate investors and operators on their innovations.  Melissa Blau of iGaming Capital will also be in attendance, linking up Pitch ICE participants with her GiGse and EiG LaunchPads.
On day three of Pitch ICE, the "GamCrowd Studio workshop" will take place, a series of sessions focusing on advice and tips for start-up companies.  A key presenter on the day promises to be Jon Bradford, ex managing director of Tech Stars London, one of the most successful accelerator and incubator programs in the world.
Microgaming Bar
The infamous Microgaming Bar is the glue that holds the iGaming industry together at ICE Totally Gaming.  If you are walking the floor and feel a bit lost in the shuffle, swing by the Microgaming Bar and I promise you will spot some familiar faces…although no guarantees they will be sober, especially towards the end of the day.
The bar also serves as my meeting spot for interviewees if they are not part of a booth or session, so use the bar as a meeting point and thank you to our friends at Micrograming for solving logistical challenges at an event as expansive as ICE.
Emerging Market Sessions
When there are so many conferences per year for gambling professionals to choose from, its inevitable to have some session topic repetition.  What always perks my interest are the sessions focusing on emerging markets as the subject matter is something new and exciting and these markets are always changing.
This year at ICE Totally Gaming there are a number of sessions dedicated to emerging markets, most of which are free to attend.  For example, there are three briefings taking place on Wednesday, February 3rd; the Africa Briefing from 10:00-12:30, the  India Briefing from 10:30-12:00, and the LatAm Briefing from 13:30-15:00.  All three of these markets are going to be huge and the time to get involved is now, I recommend attending some of these sessions if you can.
Meet Evander Holyfield with SBTech
Every year at ICE we are delighted by the presence of celebs such as Rick Harrison of Pawn Stars, Phil Taylor, Hulk Hogan and so on.  For this year, the biggest name I have heard so far is five-time World Heavyweight Champion Evander Holyfield who will be at the SBTech stand (S3-110) on Wednesday, February 3rd from 14:30-17:00.
Holyfield is the face of RealDealBet, an online gambling operator running on SBTech's iGaming platform.  At ICE, SBTech will be showcasing the "Chameleon360" platform, their new mobile gaming product SBTech Touch and online sportsbook featuring live streaming, in-play, and cash out facilities.
Fire & Ice Party
Fire & Ice will be celebrating its 15-year anniversary during ICE 2016 and for the online gambling crowd this party is for sure the networking highlight of the week.  Over the years as the online and land based sides of the industry have moved closer together, Fire & Ice has grown to attract a more diverse and senior crowd than ever before, putting this party even higher on the "must attend" list.
This year Michael Caselli and Jodie Thind of Lyceum Media have decided on an "One Night in Wonderland" theme and guests have been advised to arrive on time or else its "off with their head".  Seriously though, the doors open at 9:30 pm and the Dafabet and Play'n GO sponsored entertainment begins at 10pm, so best to arrive early and avoid missing any of the action.