MGM China Holding Ltd. has reportedly received approval from majority of its lenders to amend the terms of its HKD23.4 billion (US$3 billion) loan.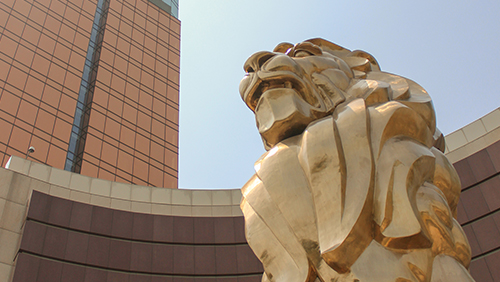 A Bloomberg Business report quoted sources with knowledge of the matter who said the Macau unit of Las Vegas-based MGM Resorts International has gotten a nod from "two-thirds of its lenders to relax its financial conditions." The conditions include "loosening covenants on its leverage ratio," the sources told the news outlet.
The reason: the declining revenue of casino companies in the city state "are making it difficult for companies to meet their lending requirements," the sources said, according to the report. The consent came before a Jan. 29 deadline.
In the original agreement, MGM China has a maximum total leverage of four times after the first anniversary of its new Cotai casino, but the casino operator asked to raise the maximum total leverage to six times "from the second quarter of 2016 until the same period in 2017," according to the Bloomberg Business report. MGM Cotai is scheduled to open in the fourth quarter of this year.
Two months ago, Melco Crown Entertainment Ltd. also reached a deal with creditors to adjust the terms of its HK$10.85 billion loan after the casino operator failed to get its promised number of gaming tables for the newly-opened Studio City resort.
The $3.2 billion resort was allocated 250 new gaming tables when it opened in October, well short of the 400 tables the company had expected and promised its creditors, which means that the property was technically in default before it even opened.
Melco Crown, however, was able to work out the deal with the bankers to amend financial covenants to reflect the reduced table allocations, including a covenant holiday that will alleviate Studio City's need to meet certain established financial rations this year while also allowing the casino operator to double the property's total leverage to nine times its earnings for the first quarter of 2017.
Macau saw its gaming revenue dropped 34.3 percent in 2015, its lowest level since 2010. The city state reported that the monthly gaming revenue for December came to MOP 18.34 billion (US$2.3 billion), a 21.2 percent decline from the same month in 2014 and marks the 19th straight month the city's gaming revenue reported a year-on-year shortfall.
Comments