The European Union doesn't see any need to regulate the "hyped" virtual currencies. At least, not yet.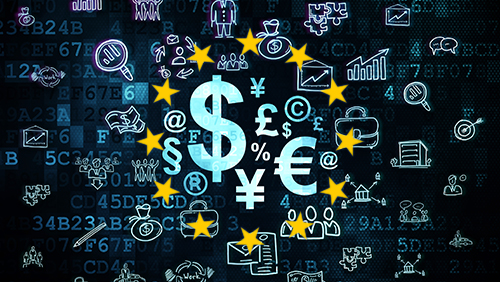 Digital currencies are largely self-regulated and not backed by a central bank, making it popular as an alternative to fiat currency. However, the collapse of bitcoin exchange Mt. Gox in 2014 raised the issue of consumer protection in the experimental sector.
Bitcoin has also gotten a bad rap in 2013 after authorities in the United States uncovered Silk Road, a notorious "deep web" operation known for allowing its users to buy and sell drugs and other transactions involving a wide range of illegal practices, including hiring hitmen, using virtual currency.
The attack on Paris—in which hackers claimed terrorists used Bitcoin to fund the operation—hasn't helped either, and only sparked renewed debates on the potential of digital currencies to be used to finance terrorism and money laundering.
However, the EU's European Commission believes that monitoring cryptocurrencies is more important at the moment than proposing new rules.
Oliver Salles, a senior financial services official of the commission, told a recent European Parliament hearing on virtual currencies that the commission's focus is to "understand better what is happening."
"It's easy to fail when you regulate, you can be too early and too late. From the European Commission's perspective, we are more on the monitoring side," Salles said, according to a Reuters report.
Salles said the commission is "not in a hurry" to regulate financial products connected to digital currencies.
Currently, there are about 600 types of digital currencies being used around the world, with Bitcoin—the most popular cryptocurrency—accounting for 90 percent of the $7 billion sector, according to Reuters. This number, however, is still considered small compared to the global foreign market's daily turnover of about $5 trillion.
The European Parliament is not the first authority to explore the possibility of regulating cryptocurrencies. Japanese authorities started the ball rolling late last year on discussions that could become the basis of a legal framework for regulating digital currencies in the country. The proposals include mandatory registration of operators of virtual currency exchanges with Japan's Financial Services Agency, and that exchange operators must meet certain conditions such as maintaining a specified amount of capital and managing customer assets separately from their corporate assets.