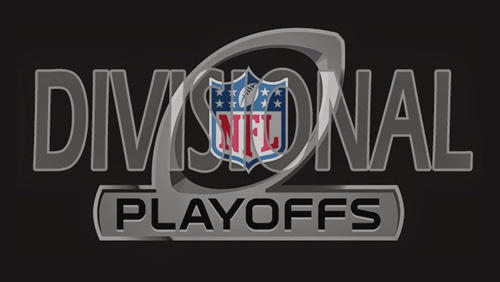 Is there any chance that the Divisional Playoff round can top the batshit craziness from last weekend's wild card fiasco? Who knows. I went 2-2 ATS last week, thanks to the Steelers leaving AJ Green wide open and Seattle bumbling their way through the frozen tundra of the Midwest. Still, I'm outright confident in these choices below. Enjoy the weekend, and here's a nudge if you need some further convincing on your own picks.
KANSAS CITY CHIEFS +4.5 over NEW ENGLAND PATRIOTS
Last week, I used the universally accepted DVOA rankings from Football Outsiders to get an idea of how good the strength of competition was for the Kansas City Chiefs during their 10-game winning streak that ended the season. It turned out that Kansas City had gone 10-0 SU and 7-3 ATS against teams that averaged out to a 16.3 ranking in DVOA. Houston ranked 18th heading in to last week. So it seemed logical to take Kansas on a tight line then.
Now they face the Patriots, a team that grades out as the 6th best overall team in football. Even if you're one of the few who doesn't necessarily trust how Football Outsider's grades overall performance, you'd be stupid to believe that the Patriots are anything but one of the best in the league. Under basic metrics, they have the 10th best scoring defense and the 3rd best scoring offense, and held a +9.4 points differential over the course of the season.
Of course, the Patriots also began to fall apart as the season went on and injuries are going to be a big problem in terms of the Vegas line here. Gronk has an injured back, and Kansas has some heavy hitters on defense. Nobody can rightfully say how effective Edelman will be coming off a broken foot. There's the Chandler Jones distraction on top of everything too, which Gronk is also tied to. And we all saw how piss poor the Patriots were against Miami during an awful first half.
Every part of my brain is telling me that the Patriots are well rested and ready to launch themselves like a missile towards the Super Bowl, but I can't ignore how bumpy this season has been for them. Kansas is almost the perfect foil to New England, serving as a lesser mirror of Belichik's creation. In no way am I saying that Alex Smith is on Tom Brady's level, but this is an effective, ruthless football team with playmakers at every level.
I'm willing to believe that New England will win the game, but I don't think Kansas will make it easy. Not with a defense coming off a shutout, and not with so many concerns dogging the highly touted Patriots.
ARIZONA CARDINALS -7.0 over GREEN BAY PACKERS
The post bye week Green Bay Packers have been dragging their feet through hell for the most part, so it was nice to see them momentarily silence critics and haters with a 35-18 dismantling of the over-zealous Washington Redskins. Most of the public has bought in to Green Bay as they naturally do, and this generous line certainly gives people a lot of reasons to put their money behind Rodgers.
The problem with putting too much skin into what Green Bay did against Washington is that the Redskins didn't really have much to go with. Kirk Cousins (pay him!!!) was throwing in to one of the highest rated secondaries in the league, and there was nothing else that his teammates could do to help him.
The public's reacted to this by doing what they always do. Any time Green Bay gets rolling, the hype train hits ludicrous speeds. It's like Week 16 never happened.
Remember that game? When Arizona obliterated Green Bay 38-8? When they held Rodgers to just 151 yards passing and turned him over at will? Is any of this ringing a bell?
The Cardinals have a supremely balanced offense, a polished run game, a heady quarterback and one an offensive line playing so consistently above their grade that it's hard not to consider them the best in the league. They also have a defense that knows how to eliminate Aaron Rodgers from a game and they have his freaking number.
If you want to believe that what Arizona did in Week 16 is a fluke, then you don't know Bruce Arians and you haven't been paying attention. By the way, their regular season matchup was also played at University of Phoenix Stadium and had a line of ARI -6.0 that got crushed.
CAROLINA PANTHERS -1.0 over SEATTLE SEAHAWKS
The Seahawks have averaged 29.3 points per game in their last seven. On average, they've faced a defensive equivalent to that of the Buffalo Bills (15th in the league), which allows 21.8 points against. That gives them a mark of +7.5 against expected points allowed by the opposition. Even if you take away that Week 17 blowout against Arizona, they're still up by +6.2 points per game over those six matchups using that metric.
So Seattle looks like a team here that can over perform on paper when playing against the 6th best scoring defense in the league. But I have to be honest here – I absolutely despise the way this offense plays football.
There are too many moments in Seattle's game plan where they throw low percentage bombs hoping to strike lightning in a bottle. It was evident in the game against Minnesota. Russell Wilson tried to make plays and his teammates couldn't come up with the ball. Minnesota did an excellent job suffocating the Seahawks in coverage and there's no reason to believe that Josh Norman and his crew can't do the same to Wilson.
Minnesota made a singular mistake in that game outside of the Walsh shank, and Carolina simply doesn't allow those mental errors. Not against the Doug Baldwin's of the NFL. All in all, I prefer the agonizingly methodical approach that Cam Newton employs instead of the video game-style antics of the Seahawks. Just as they did in the regular season thriller from Week 6, Carolina is showing a new attitude this season and they're not going to relinquish a chance to beat the conference champions easily.
The other big concern for me is the sheer amount of football that Seattle's played over the past three years. At some point, the bottom just has to fall out. They were a chip shot away from packing things up for the winter. There has to be a part of you that believes that this team's luck will eventually run out.
PITTSBURGH STEELERS +7.0 over DENVER BRONCOS
I hate this game so fucking much right now. Antonio Brown is doubtful. DeAngelo Williams is doubtful. Ben Roethlisberger's arm sounds like it's a prop from The Walking Dead.
And then there's Peyton Manning in the playoffs.
I'm not going to get in to this one too much because it's pretty futile. You're just betting on kickers and defense here. Peyton Manning has been a turnover machine all season, and Big Ben probably can't do much with an arm that's literally hanging on by a few threads.
Denver's defense is categorically insane, but Pittsburgh's punches are well above its weight class. If there's a mistake made by Manning, they're going to take chances on it because Tomlin will tell them to win the game for them. So I'm just taking the points and betting against both of these teams.
Frankly I won't have the energy to be heavily invested in this game after kicking and screaming during the Seattle-Carolina brawl. To be frank, the best option is to just lob a flier at this game and leave it alone. Do you really want to go to bed on Sunday saying, "I can't believe I bet on the team that played a quarterback with no arm!!!?" When you can apply that statement to both teams in a playoff game, it's not a good time to be going ballistic with your wallet.
Comments