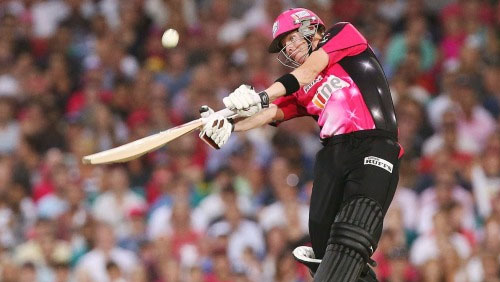 Cricket Australia is keeping its enemies closer as it meets with international bookmakers to monitor the expected $3 billion wagered on the Big Bash League.
Cricket Australia is reportedly in talks with international bookmakers such as Philippines-based SBOBET and the Caribbean-based Pinnacle Sports to better track the level of wagers they have been taking on the Big Bash League (BBL), a source told the Sydney Morning Herald.
The KFC Big Bash League, an Australian domestic Twenty20 cricket tournament, has reached its midway point. It runs from December 17, 2015 to January 24, 2016 and looks to be on track to top last year's AUD2.2b wagered over the five-week contest.
SBOBET, as well as other international betting exchanges such as AAStar and Citibet, are thought to be the major players not only on taking bets on BBL, but also for bets made by Australian punters on other sports.
The sports body, chaired by Malcolm Speed, is thought to have triggered the first discussions in December.
The Coalition of Major Professional and Participating Sports (COMPPS), whose seven members include Cricket Australia, Australian Football League, Tennis Australia and the National Rugby League, made a submission to former NSW premier Barry O'Farrell's review of Australia's 2001 Interactive Gambling Act (IGA).
COMPPS' submission backed legalizing online in-play betting in Australia so bets can be better tracked. It also mirrors the stance taken by the Australian Wagering Council's submission, which argued that unchanged regulations would see the country lose AUD2.3 billion in profit by 2020. Online bookies such as Bet365, Sportsbet and Crownbet have suggested that the inability of local operators to offer the product pushes more punters onto the international "black market."
Domestic bookmakers such as Tatts Group and Tabcorp, along with the hotel industry, claimed that legalizing online in-play poses a threat to racing and sports integrity. The group also believe the "speed of in-play betting on sport or racing can be relatively controlled in the retail and telephone environment (where it is currently legal) and should not be extended to the online environment."
The O'Farrell-led IGA review received 79 submissions, according to the Department of Social Services. Australia is now waiting for O'Farrell's report along with the federal government's respond, which could be released as early as this month.
Comments