Throughout 2015, the CalvinAyre.com reporters and I interviewed dozens of industry professionals, poker pros, famous athletes and other influencers around the world.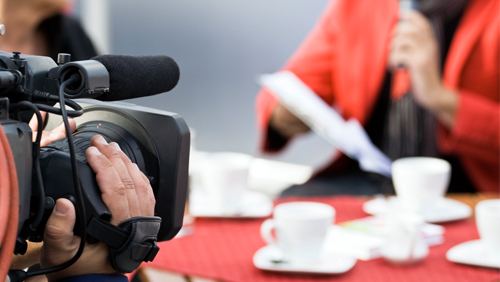 Topics ranged from Daily Fantasy Sports to Blockchain technology, football sponsorships, branding, poker strategies, the regulated US market, Europe, Asia and a lifetime of experience in the gaming world.
Here is my list of the top ten CalvinAyre.com interviews of 2015 and it was not an easy task, that's for sure.  What a great year we had and we all look forward to hearing from the industry's best and beyond in 2016.
10)Rio Ferdinand, English Footballer
Its always nice to interview someone famous at an online gambling industry event and Rio Ferdinand graced LAC 2015 as the new face of CasinoFloor.com.  Ferdinand talks on his partnership with Casino Floor and how his endorsement of the brand will assist in the operator's growth.  His plans after leaving QPR were also discussed, along with the best piece of advice he ever received from Sir Alex Ferguson and his best piece of advice for an aspiring young football player.
9)Bill Mummery, CEO, SBOBet
SBOBet is a major operator of the Asian handicapping system and once had a number of English Premier League football sponsorships.  Mummery made the decision to stop taking UK bets and drop the UK license, hence terminating the company's relationship with the Premier Leagues.  This interview covers Mummery's decisions and how he plans to make up for the lost sponsorships when attracting new players in the Asian market.
8)Daniel Negreanu, Professional Poker Player
In this episode of "Chats with Tats", Daniel Negreanu talks about his role in a marriage proposal, how "Choice Center" is his secret to success, his dedication to practicing Clear Intention, the role players like Jason Somerville and Twitch will play in online poker and what one thing he would improve in poker if he could.
7)Jim Ryan, CEO, Pala Interactive
In this interview, online gambling industry veteran Jim Ryan discusses the regulated New Jersey market and how it's the gold standard for other US states considering regulating.  He also talks on his concerns about RAWA and how PokerStars' entry into New Jersey will impact the rest of the market.
6)Nick "The Moose" Batsford, Director & CEO, TipTV
The charismatic Nick Batsford is a legend in the London's financial corridors and also the Director & CEO of TipTV, a web based live broadcast service focusing on financial and sports news.  In this interview, Batsford discusses TipTV's offerings, the crossover between sports betting and the finance industry, the importance of mobile offerings and his future plans for the company.
5)Jason Robins, CEO, DraftKings
2015 was the year of Daily Fantasy Sports and Jason Robins has been in the spotlight, especially since October's insider trading acquisition.  This interview with Robins was conducted prior to the drama, when DFS was almost at its peak in America and he discusses Draft Kings' expanded deal with MLB in addition to how the company will further integrate games and content.
4)Nolan Dalla, Poker Night in America
Nolan Dalla is best known for his role as Media Director of the WSOP and has been working within the poker industry for more than 20 years, making him an exceptional interviewee on poker subjects.  In this interview Dalla shares his thoughts on the progress of online poker regulation in America, the importance of California's regulation, his thoughts on RAWA and how the industry must unite to fight against it.
3)Mark Blandford, Partner, Burlywood Capital
One of the online gambling industry's most respected pioneers, Mark Blandford is most recognized as the Founder of SportingBet and as an investor in the iGaming space.  Blandford has recently developed an interest in Blockchain technology and in this interview he discusses why the tech is so revolutionary, what industries its best suited for, his investment in Blockchain incubator Coinsilium and why the iGaming industry should take notice.
2)Max Keiser, Host, The Keiser Report
Continuing on the theme of Blockchain, this interview with the infamous Max Keiser is about crypto-currencies and how they will change the world.  Keiser passionately talks on his latest venture, StartJOIN, a "crypto meets crowdfunding" concept, how the crypto world can address the world of politics and why the online gambling industry should take Bitcoin seriously.
1) Graeme Levin, Founder, Gambling.com
I've known Graeme Levin for eleven years and was not aware of his story in its entirety until we conducted his heart-warming interview.  Hear from Levin on his interest in games from an early age, what games he invented, how he opened games-themed retail shops in Central London, launched the first magazine dedicated to the indoor games industry, built an online gambling portal, developed bingo software, lost his son in a car accident and how he reflects back on his life.  Warning: you'll need some Kleenex when watching this one!
Comments