The founders of SiGMA have announced they are partnering with Clarion Events and putting on an affiliate-facing conference on the third day of ICE Totally Gaming 2016.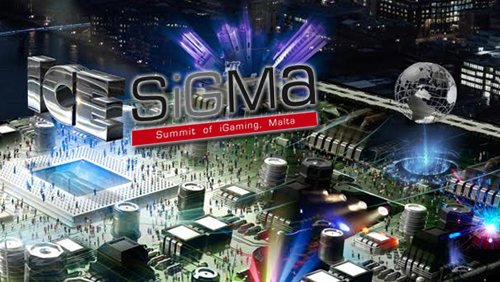 The focus of this conference will be for affiliates who are wishing to become operators and several hours of sessions on the day will address the biggest challenges in doing so.
"ICE is an undisputed heavyweight, not only in Europe, but worldwide", Eman Pulis, co-Founder of SiGMA, told CalvinAyre.com.  "Last year we were surprised to notice a number of top affiliates shopping around the booths at ICE and felt that we could contribute the following year, in the industry's best interest. As a result we have penned a number of good quality topics come February 2016".
Now that SiGMA has been underway for two years, Pulis has taken note of the key trends within the iGaming affiliate and operator sides of the business.
"The gap between the two pillars – affiliates and operators – has been shrinking constantly, with reduced barriers to entry. It used to cost a fortune to set up a white label site, but these days many affiliates are finding it easier to cross over", he said.
Erik Bergman, Co-founder of Catena Media, is a highly regarded name in the iGaming affiliate industry and he supports Pulis's comments.
"Affiliates and operators are definitely getting closer to each other form both sides", Bergman told Calvinayre.com.  "Affiliates start their own casino brands and operators acquire affiliates to get closer to the traffic. This will keep happening moving forward and a conference with this as main subject will most likely speed up the process even further. I think there are lots of affiliates out there who will be very interested in this."
When branching out into something now, clearly there will be a lot of challenges to overcome along the way.  SiGMA's conference at ICE will endeavor to address potential challenges and other aspects of the industry to be aware of.
"There is never a dull moment in the industry, with so many mergers, acquisitions as well as new innovations entering and revolutionizing the market – IOT, gamification, cryptocurrency and blockchain, games of skill, e-sport, fantasy sport; affiliates who manage to find the right pitch are in for a good time", said Pulis. "They must be willing to adapt their managerial style, consider relocating to more favourable environments in terms of recruitment and taxation", he added.
In addition to organizing topical sessions for affiliates, SiGMA's conference will serve as an opportunity to meet like-minded professionals.
"To this extent, we have brought to this show some of the brightest minds in the industry who can speak from first hand experience, leaving no stone unturned for the several aspiring operators out there. It will be an opportunity to meet mentors, network and establish long-term working relationships", Pulis said.
Comments