San Francisco, USA, 14 December 2015: Betcade, the first app store for gambling on Android, today launched its early access program for licensed gambling apps. Partners joining the program will receive the first opportunity to get early access to the store, early access to supporting documentation, direct support from the Betcade team and the opportunity to give direct feedback on the store's features. Early access program partners will also receive priority for integrations support.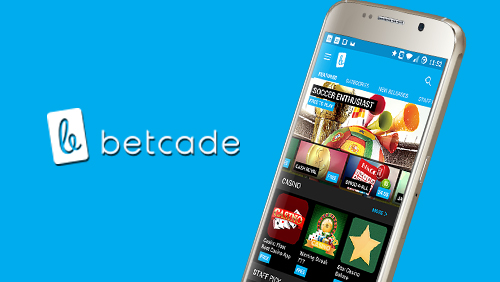 Betcade will launch the first and only app store for gambling apps on Android in 2016, providing casino operators with a unified, branded destination for gaming app distribution and management, and players with a trusted source for gaming app discovery and downloads. Betcade will deliver a familiar app store experience where players browse categories or search for apps, view a consistent set of information and reviews for every app, and easily install their desired apps on their devices. The store will also feature in-app deposits to reduce consumer friction and provide a better user experience while simultaneously improving operator KPIs.
"We've spent the past few months road testing the concept and checking the temperature of the industry, and been really pleased with the results," said Betcade CEO David Chang. "The creation of the Early Access Program is a direct result from the demand we are experiencing from the industry.  We want to create the best possible product for the gaming industry and are fortunate that online operators want to work with us to make the store a success."
Betcade's early access program is now officially open. It is available to any licensed gambling app in any category, from sports to casinos, bingo and more. As participation in the Early access program will be limited, interested operators are encouraged to apply at http://betcade.com/early-access  as soon as the program begins.
For more information contact:
Jon Lopera at Dimoso / [email protected] / +44 207 033 2660
About Betcade:
Launching in July 2016, Betcade is the first dedicated Android app store for the gaming industry and the premier destination for players discover, download and manage the best gaming apps. Betcade provides a trusted and secure branded app store that makes it easy for operators to distribute and promote their real money gaming apps, and for players to discover, download and play all of the games they love. Once players install Betcade and download their favorite real-money apps, management, updates and deposits are seamless. Betcade encompasses responsible gaming monitoring, limits and controls. Founded to create the first Android ecosystem specifically for gaming, Betcade's executive team has deep roots in gaming and mobile industries. The company is privately held with offices in Los Angeles and Silicon Valley and can be found online at www.betcade.com
Comments