The political parties that make up the Dutch government are giving thumbs up to online sports gambling, but with a caveat.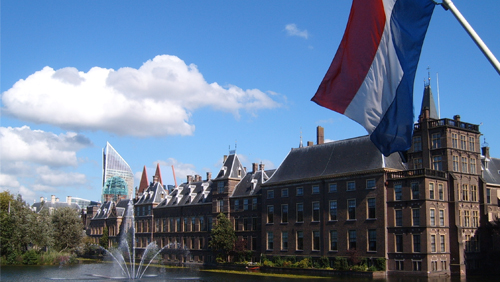 The Netherlands' is known for having a liberal laws on drugs and prostitution, but the government's relaxed attitude has yet to be applied to gambling, particularly online gambling. Residents in the country are allowed to bet on sporting events via the state-owned De Lotto, and only on matches that are already in progress.
However, there are signs that the Dutch government is working to keep up with the times.
Last year, the government submitted a legislative proposal that could pave the way for regulated online sports gambling. The process of passing the Remote Gaming Bill has hit some snags in the past months, but officials said they expect it to become law sometime in 2017.
Now, the coalition parties that form the Dutch cabinet—People's Party for Freedom and Democracy (VVD) and Labour Party (PvdA)—have expressed their support for online sports gambling as long as it follows certain requirements.
According to news outlet NLTimes, the parties are forbidding wagering on sporting events if the propositions are easy to manipulate, like betting on a red card in a football match or a double fault in tennis. The two parties also want to ban betting on amateur and friendly matches during training camps, believing players are "more susceptible to bribery and match fixing" during games where they receive little to no pay.
Dutch football association KNVB welcomed the proposed adjustments, telling NLTimes, "The important thing is that not criminals, but players on the field, determine how the match plays out."
Today, an estimated 437,000 Dutch residents gamble online, according to gaming regulator Kansspelautoriteit (KSA). Most of the country's online gamblers are men between the ages of 20 and 35, 44 percent of whom have a college or university degree, compared to 28 percent of the broader Dutch population.
This number has contributed greatly to the online gambling coffers. KSA forecasts the Netherlands' online gambling sector will be worth €296 million this year, a 7.6 percent jump from last year's €275 million.