Two people were found guilty for participating in the online sports betting operation called Legendz Sports.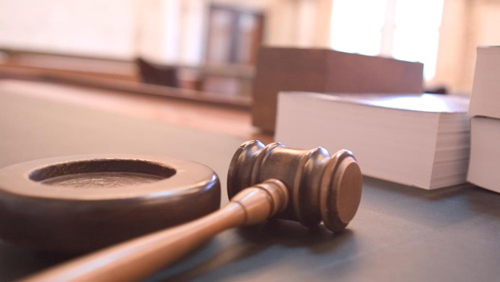 On Wednesday, a federal jury in Oklahoma City handed out the verdicts to 53-year-old Kelly Dorn, of Oklahoma City, and 45-year-old Kory Koralewski, of Colorado, on charges of racketeering conspiracy, the Federal Bureau of Investigation said in a statement.
Dorn was also convicted of conducting an illegal gambling business.
Federal authorities said the two were among the operators of Legendz Sports, which ran Internet and telephone gambling services from Panama City between 2003 and 2013. The now defunct sportsbook was reported to have taken in more than $1 billion in illegal wagers, mostly from gamblers in the United States who have betted on local sporting events.
According to federal agents, Dorn worked as a bookie in Oklahoma and had solicited, accepted wagers and settled gambling debts. Koralewski, on the other hand, facilitated the transfer of money from the United States to Panama.
The two men joined three 50-something Florida men who were also convicted for their participation in the Legendz Sports operations.
Last March, an Oklahoma district court announced guilty verdicts for Paul Tucker, Luis Robles and Christopher Tanner on charges including money laundering, racketeering and conducting an illegal gambling business, Flushdraw reported.
The U.S. Attorney's Office said Robles was the runner, while Tucker and Tanner served as bookies in Florida. According to government lawyers, "bookies and runners for Legendz Sports transported millions of dollars of gambling proceeds in cash and checks from the United States to Panama."
Three more people were also convicted in May. Texas residents Rodger Bramley and Kelly Diebner, and California resident Leon Moran Jr. were found guilty of racketeering conspiracy, conducting an illegal gambling business and money laundering conspiracy with Legendz Sports.
Legendz Sports was indicted by the U.S. Department of Justice in 2013 on allegations that the online sports book offered players both "post-up" and credit betting options, which resulted in the site's principals earning profits of over $1 billion since 2003. At least 34 individuals and 23 companies were identified in the indictments.
Last May, the U.S. Marshal's Service split nearly $10 million that it seized from Legendz Sports. The recipients include the Albany County Sheriff's Department, the Albany County District Attorney's Office, the Saratoga County District Attorney's Office, the Internal Revenue Service, the FBI and the Broward County Sheriff's Department in South Florida.
Comments