Ourgame has got game when it comes to throwing a moonlight pool soiree. At first blush, one might gleefully assume their newly acquired WPT brand, stands for World "Party" Tour after Monday night's pomp and bass. After arriving, I was ushered past the velvety ropes to take in a runway fashion show. I looked on with actress Shannon Elizabeth and the WPT family as the Royal Flush Girls strutted down a runway flanked by water and lights. We were immersed in music as the DJ spun high-energy tracks, and we were inundated with more models. Models strutted in lingerie down the mid-pool catwalk, white and black bunny-costumed cuties were hopping by, and the obligatory models poppin' bottles ensued throughout the evening.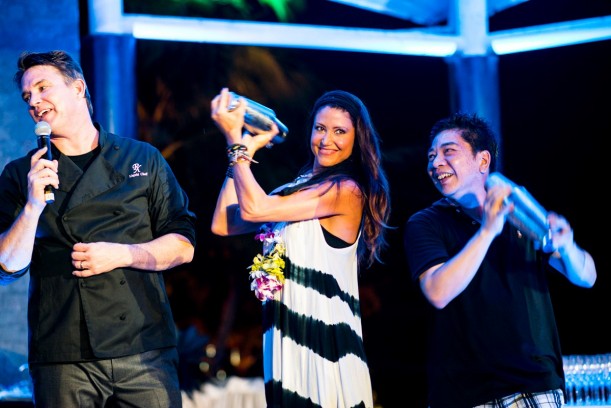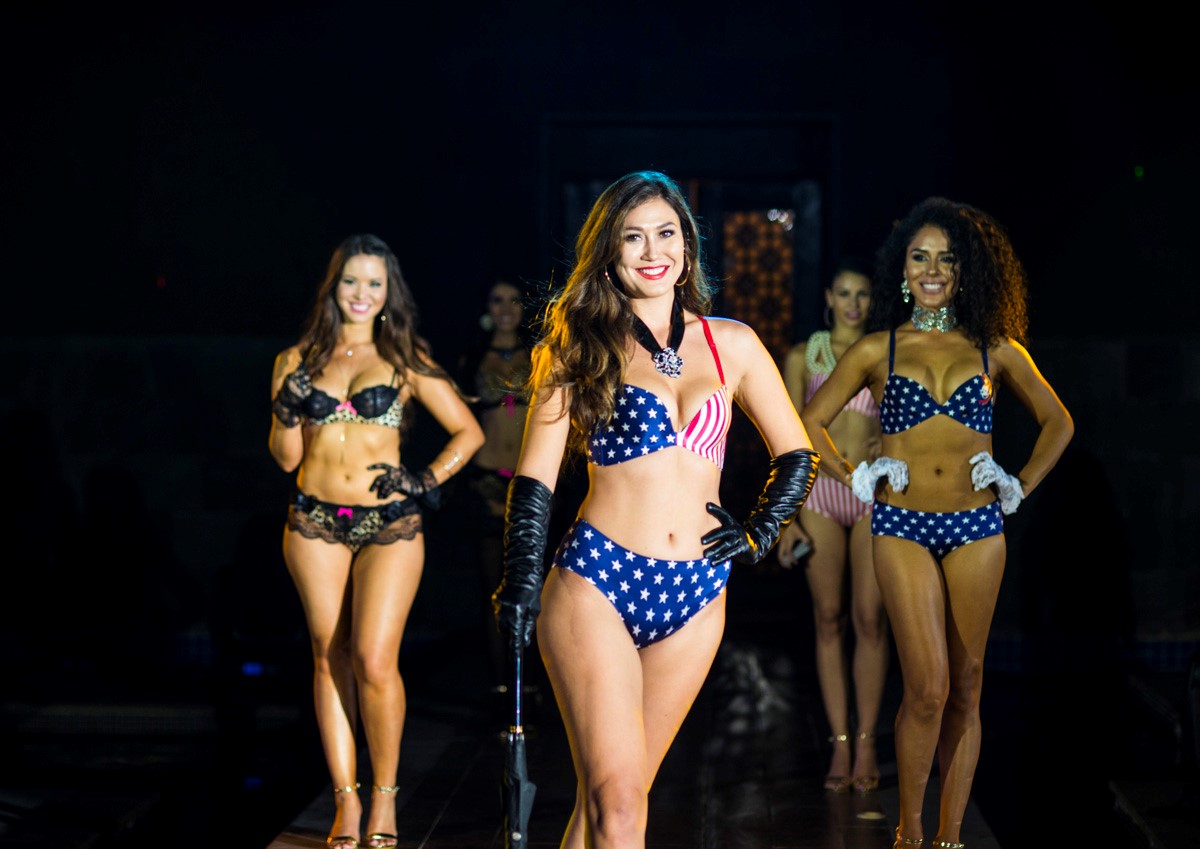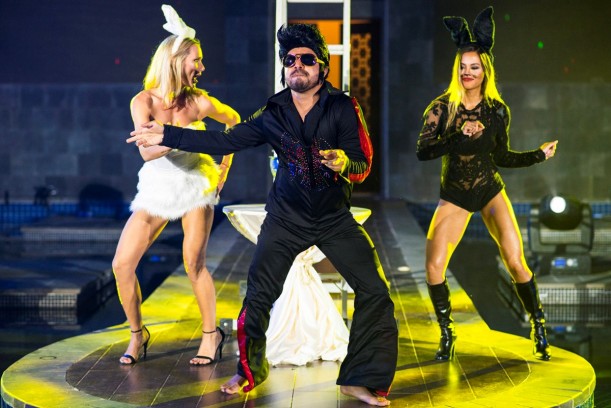 Following the fashion show, Ourgame CEO Frank Ng and his counterpart and WPT CEO and President Adam Pliska welcomed everyone and expressed their excitement for their fresh partnership. They invoked such fervor with their champagne toasts that a pack of boisterous belles corralled the gents and sent them diving, fully clothed, to the bottom of pool. The ubiquitous oversized water pistols facilitated an abrupt escalation of water warfare. Lead by the guerrilla tactics of the drenched Frank and Adam, guests were systematically drawn into the nautical fracas. The DJ team took turns, as one ripped inspired guitar solos to accompanying the beats, another tackled unsuspecting innocents into the sapphire waters.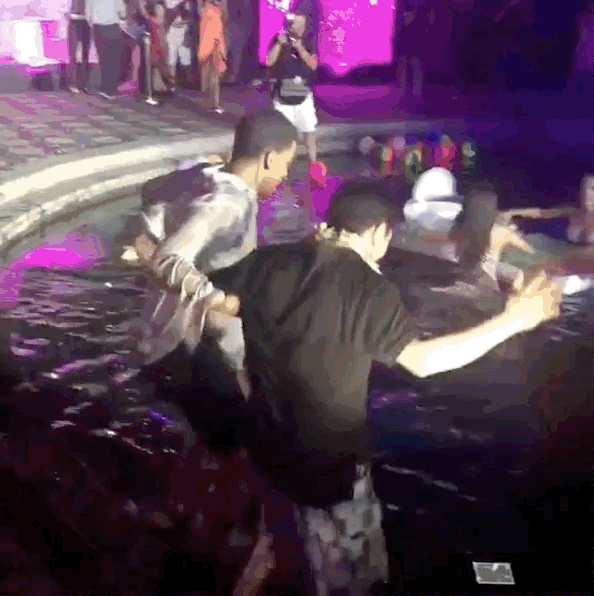 The party imminently descended into a riotous mix of chicken fighting, dunking, inflatable animal jousting, dancing (both in the pool, out of the pool and naturally, the catwalk amidst the pool). Combatants took short respites for refreshments of Moscow Mules, Red Bull vodkas, and wine, only to get drawn into conga lines led by a, seemingly appropriately placed, cow-mascot costumed sprite. One could not turn their head without seeing an audacious site as fire-breathers, professional dancers, performers, and attendees couldn't hold a smirk without it evolving promptly into an ear-to-ear grin. This menagerie of mischief was not complete until a gorilla joined the party, making it officially bananas.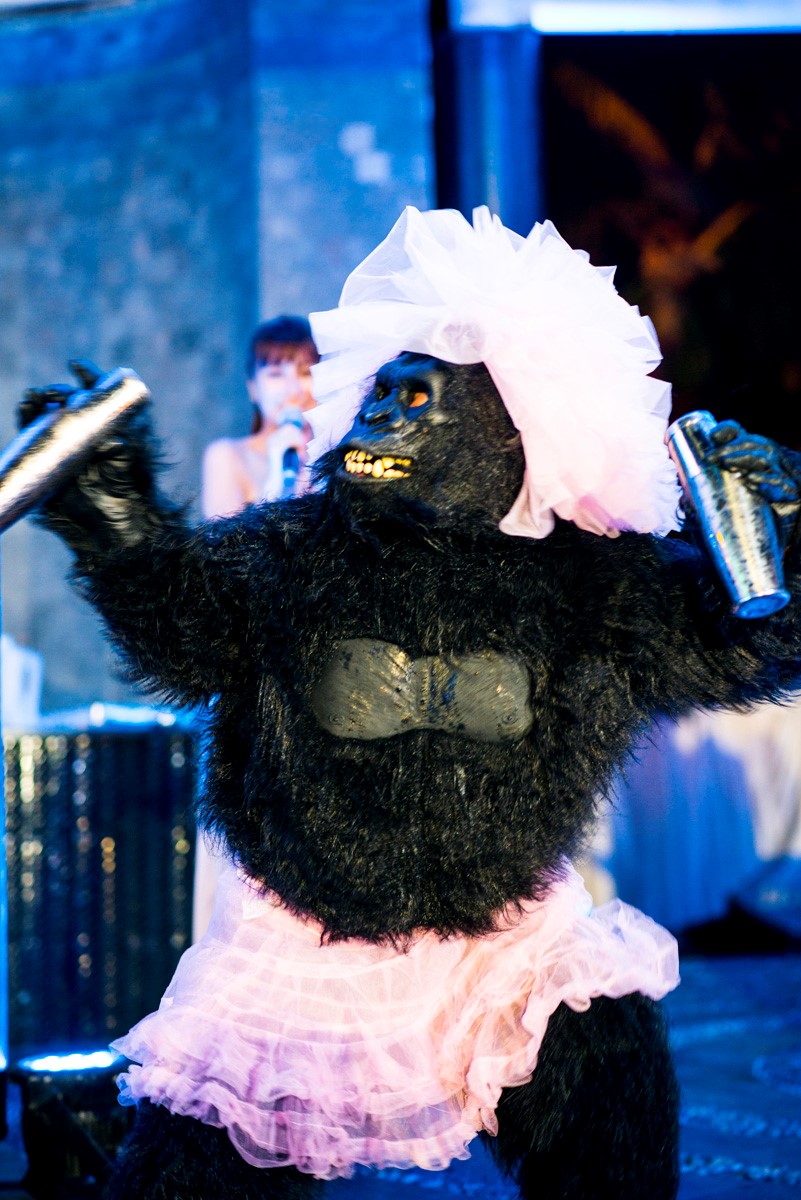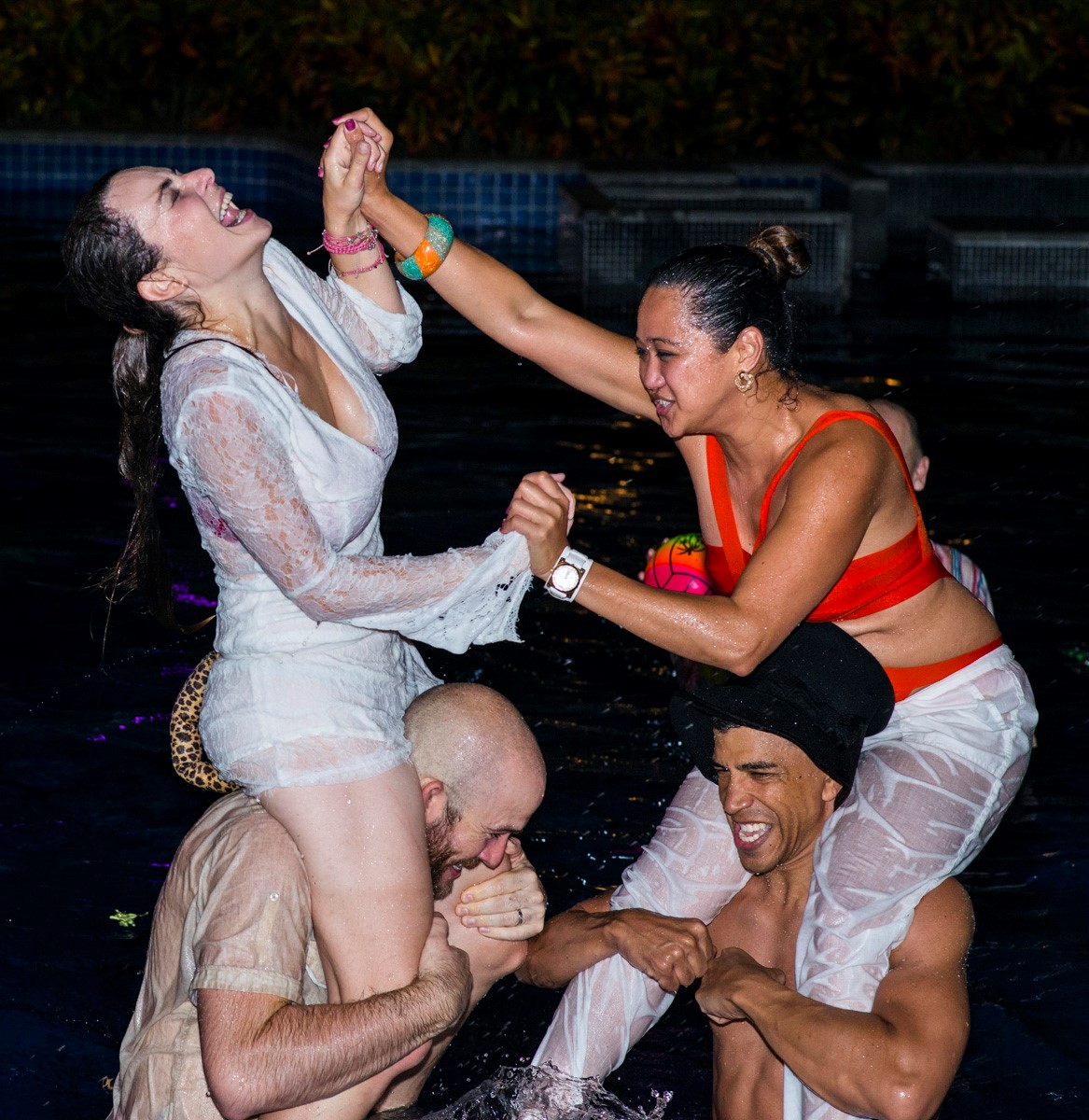 "We wanted to show everybody that in this acquisition a really great thing happened," Pliska said. "It allows us to be creative and fun and to just say to the world: 'You are welcome in, this has been new WPT and it's time for everyone to get involved and just have fun.'"
During my decade of traveling the world in the poker industry I have had the joy of frequenting many a party. This one stands above all others. The party overran both the schedule and my expectations. I arrived weary from my international travels and a after a deluge of laughter, dancing, and revelry I left… wet and weary – but delighted.
Ng says to expect "a WPT that will last for hundreds of years!"
If this shindig is an omen of the synergy of WPT and Ourgame, don't wait for a push – dive into their next offering! Although, I don't know if I can take 100 more years of parties this grandiose, but I am willing to try.
Seeya at the next World "Pool" Tour event,
Tatjana