This is a guest contribution by Bobby Garg, Director of CasinoBonusTips.com. If you would like to submit a contribution please contact Bill Beatty for submission details. Thank you.
The stage is set for the mega gaming entertainment entity to rise in Europe and in other parts of the world. With the recent tug of war between GVC Holdings and 888Holdings over the acquisition of Bwin.Party, an online gaming company, it is evident that the super casino will emerge in the near future.
The Ladbrokes and Gala Coral merger, which surfaced earlier this year raised eyebrows as it will create a gambling giant, making the combined entity the largest bookmaker in the United Kingdom.  Playtech, which has selectively partnered with Ladbrokes on marketing and technology services, will carve out almost 23% of the equity placing when the deal is finally through.
The big daddy of them all is the £5bn merger of Paddy Power and Betfair which will culminate into possibly the world's most dominant online gambling businesses. Betfair and Paddy Power are already leading companies in the online betting territory in Europe and Ireland.
Not too long back 32Red, the UK based online gambling outfit took over Roxy Palace, which also operates in the same market for a cash plus stock deal worth £8.4 million.  Roxy Palace has over 230,000 registered users, more than 500 games and it posted net revenues of over £10 million in the 12 months through to the end of December 2014.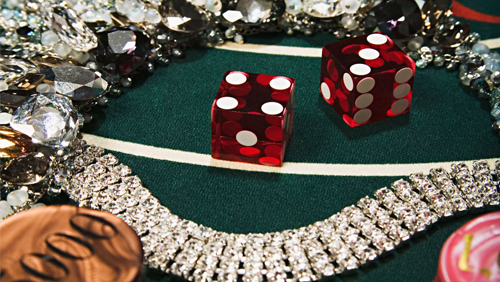 Why M&A Activity Shaking It Up?
There's more than one good reason why the big guys want to get bigger.  Suturing these deals together isn't easy but the outcome seems to be positive, which is the driving force behind these unifications.
Sharing Rising Costs
Cost of doing business has been steadily creeping up and is taking a bite out of the profits that online gaming companies once enjoyed.  The number of operators has grown exponentially in the last decade and as competition got stiffer, the cost of acquiring new players rose resulting in higher marketing costs overall.  Added to that woe are rising transaction processing costs and government taxes.  So, the Super Casino makes basic business sense.
Operational Efficiency
Taking over smaller niche operators that bring in a fresh chunk of the market share or a piece of unchartered territory and extending out synergies of operations are strong motivation for management of these companies.  We are likely to witness more such mergers and partnerships amongst companies that operate in regulated markets such as the UK rather than in non-regulated ones like the US.
Also, online casinos on the same software platform are more likely to merge due to familiarity of the user. Both 32Red and Roxy Palace are on the Microgaming platform and this makes for easier integration.
What's in it for the Player
The undercurrents of M&A activity in the online gaming industry are evident.  Consolidation can and should be expected in the near future as online casinos morph into fewer, but more agile and profitable entities. This makes sense for the industry as a whole as it gets leaner, but what does it do for the players?
Players in regulated markets can expect to see the rise of the Super Casino – better playing experience, more games, more efficient and responsive customer service, convenient banking and quicker processing of financial transactions, better loyalty programs and more value added services.
But as the size of individual online gaming companies grow, players can expect to see fewer freebies in the form of no deposit bonuses and free cash.  Online casino operators end up losing oodles of money in player acquisition which they have promoted in the past with such marketing activity. Players are almost conditioned to using the free money to play and leave, but rarely make a deposit.
Competitive Concerns
As online gaming companies garner resources to buy out prospective merger candidates, they will begin to share the growing pie with fewer companies; and this will, in theory get them a bigger slice of it.  Of course there are competitive concerns, especially when there is a horizontal merger. The Competition and Markets Authority (CMA) will scrutinize the influential position of the new entity in the industry and will clear the deal once it is confident that the merger will not unduly disadvantage close competition.
Though mergers, buyouts and strategic alliances amongst the bigger names catch media attention, similar activity amongst smaller players may go unnoticed.  It is happening steadily and will continue to do so as the industry walks on its evolution path.  We hope to see the departure of smaller offshore casinos operating in grey markets as a natural outcome.
This is good news for genuine players, governments and investors who are all welcoming the Super Casinos!
Bobby Garg has been in the online gambling industry since 1997. He is the director of CasinoBonusTips.com 
Comments