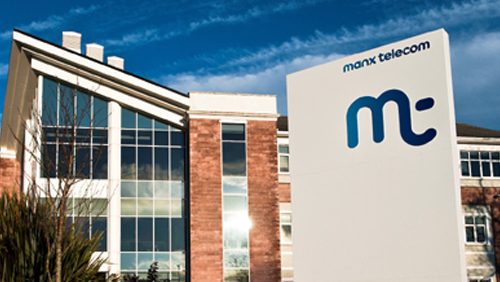 Isle of Man-based hosting provider Manx Telecom will be highlighting its cloud based hosting and disaster recovery solutions at the European iGaming Congress 2015 held in the Arena Berlin from October 20 to 22. The company, which is the hosting provider for the world's largest poker sites PokerStars and Full Tilt Poker, and Europe's largest bookmaker PaddyPower, will be represented by eGaming Account Mangers John Corrigan and Daniel Walker on the Isle of Man Government stand (number 737).
The Isle of Man's only twin tier 3 data centre provider has just completed the second phase of its £10million Greenhill Data Centre which first came online in 2014. Providing additional hosting capacity for a number of client sectors – including eGaming, financial services, hospitality, retail, and utilities – their cloud hosting platform is ideal for smaller or rapidly growing businesses where rapid scalability up or down is critical for success in this fast moving sector. Combined with the Isle of Man's jurisdictional advantage of being able to offer eGaming operators from anywhere in the world the option to operate their disaster recovery for 90-days licence free, the sector and Manx Telecom's cloud platform continues to attract significant interest.
Manx Telecom has played a key role in the rapid growth of the Isle of Man's eGaming sector and has invested more than £110million in the Island's telecoms infrastructure over the last decade, with the proven capability to securely handle billions of pounds worth of transactions for eGaming clients. The company's eGaming solutions range from entry level packages and customer co-located platforms to multi-site load balanced solutions and fully outsourced managed services with disaster recovery, global connectivity and Distributed Denial of Service (DDoS) protection. In addition, it has the largest pool of IT and telecoms experts on the Island, accredited to the highest standards. This includes 70 engineers trained in IP technology, of which 30 are specialist data centre and core network engineers dedicated to delivering enterprise hosting solutions for global eGaming clients.
For more information go to www.manxtelecom.com/business/egaming
For further enquiries, please contact MM&C by calling 01624 678001 or emailing:
Fiona Clark-Wilson – [email protected]
Richard Allen – [email protected]
Rebecca Sayle – [email protected]
About Manx Telecom
Manx Telecom is the leading communication solutions provider on the Isle of Man, offering a wide range of fixed line, broadband, mobile, and data centre services to businesses, consumers and the public sector on the Isle of Man as well as a growing portfolio of innovative hosting and "Smart SIM" solutions to off-Island customers.
Manx Telecom has a record of innovation, being the first European operator to launch a 3G mobile service and the first in the world to launch a 3.5G mobile service. 4G service launched in the summer of 2014, and it is now available to contract and pre-pay customers with 99% population coverage. The Company's high speed VDSL broadband service (Ultima) is available to 87 per cent of homes on the Island. A VDSL Plus service launched in February 2015.
The Company has three data centres (two of which are Tier 3) plus international connectivity and its operations are business-critical to the economic strategy of the Isle of Man.
One of the largest employers on the Island, Manx Telecom employs nearly 300 people. The company plays a major role in the wider community through a range of activities, including charitable donations, sponsorships, and corporate social responsibility initiatives.
The company is proud to sponsor the Manx Telecom Parish Walk, Tough Mann Adventure Challenge, Manx Telecom End2End Mountain Bike Challenge, Team Manx Telecom (Manx Road Club) and Royal Manx Agricultural Show as well as other smaller events. Manx Telecom also donates annually to local causes through the company's "It's our Community" programme.
The Isle of Man has a resilient and growing economy which has experienced 29 years of unbroken GDP growth. Unemployment is low at 2.0 per cent, and there is a zero per cent corporate tax rate which applies to the vast majority of Manx Telecom's business and means that the Group currently pays no corporation tax on its annual profits.
Manx Telecom is listed on the Alternative Investment Market of the London Stock Exchange with the ticker MANX.
Comments