Game On – Bringing Gambling back to Ukraine
The inaugural Game On – Bringing Gambling back to the Ukraine is scheduled for October 13th and 14th at the Hilton Hotel Kyiv.  Despite its reputation for political turmoil, the Ukraine is a lovely place to visit and the country is ripe for the gambling industry.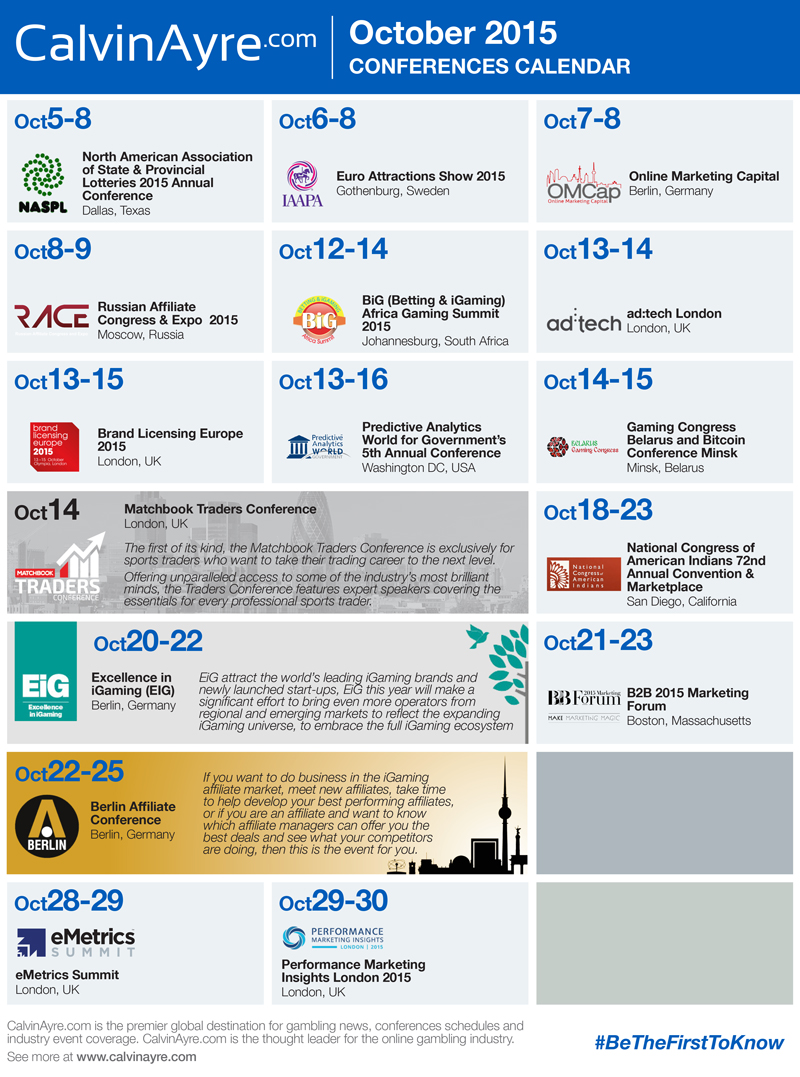 This conference has been designed to introduce government officials and gambling industry professionals to discuss the biggest issues in the market such as regulation, revenue and tax opportunities.
What: Game On
When: October 13-14, 2015
Where: Hilton Hotel Kyiv
Register: Online
Matchbook Traders Conference
A first of its kind, the Matchbook Traders Conference will be taking place on October 14th at London's iconic Emirates Stadium, home to Arsenal Football Club.  The event has been designed to educate professional traders and facilitate sharing of practical knowledge in sports trading.
After a day of sessions, lunch and networking, Matchbook has arranged an after party in Central London for all delegates at a location yet to be determined.
What: Matchbook Traders Conference
When: October 14, 2015
Where: Emirates Stadium, London
Register: Online
EiG- Excellence in Gaming
The 15-year-old EiG returns to Berlin this year with the promise of inspiring delegates to learn.  The scheduled sessions and events during the day fall under the following categories:
*Think 2025- discussion surrounding the future of the industry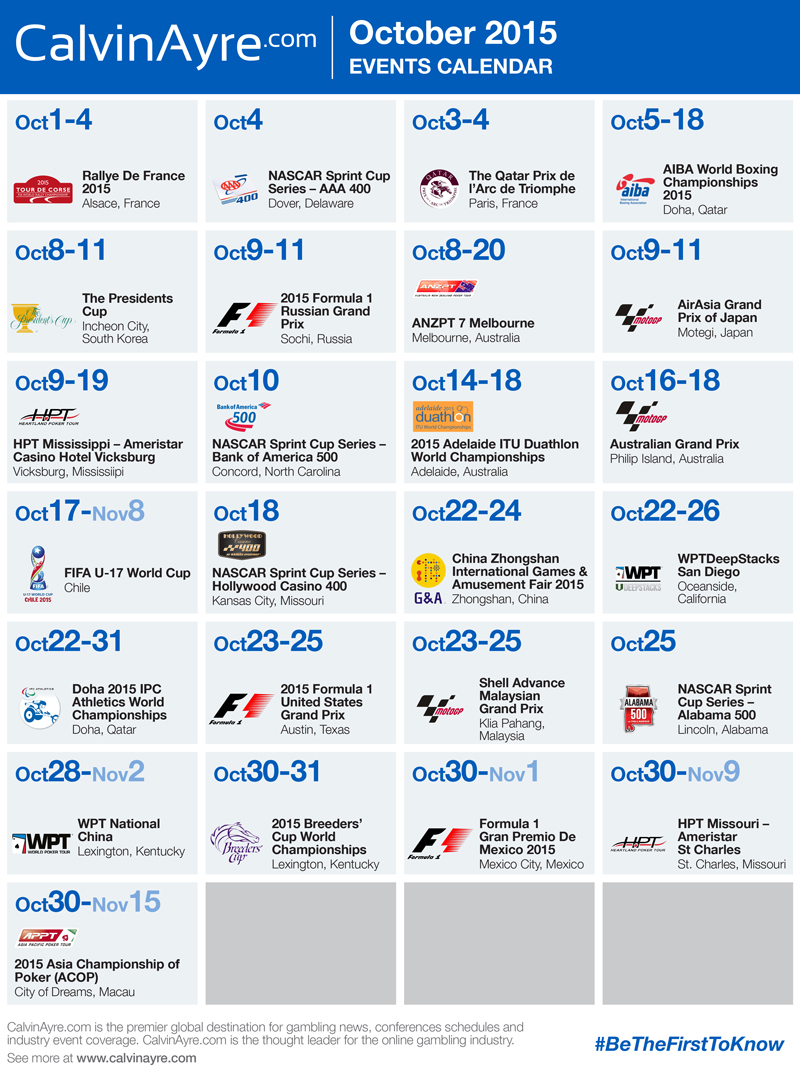 *Think 2015- discussion surrounding current issues in the industry, including "Outside in" speakers
*Microscope- interactive discussions to dissect current issues
*Explore- innovation and start-ups
*Meet- less formal settings to stimulate business networking and discussion
The networking continues into the evening with the official EiG party on the 21st sponsored by SafeCharge and additional cocktail parties.
What: EiG
When: October 20-22, 2015
Where: Arena Berlin
Register: Online
BAC- Berlin Affiliate Conference  
The BAC has moved to Berlin and this year and iGaming Business is expecting over 2,200 delegates, 100 affiliate programs and 70% affiliate attendees.  In addition to a buzzing expo floor, sessions will cover topics such as SEO, online marketing, new markets and opportunities and also the Financial Partners Expo.
As always, the organizers have confirmed a number of official networking parties for all delegates including an opening drinks reception and the Sunday unwind session.
What: BAC
When: October 23-24, 2015
Where: Messe Berlin
Register: Online
Comments