Turner Broadcasting unveils plans to showcase Counter Strike tournaments on their TV network, and Activision drum up excitement for the launch of Call of Duty 3 by releasing news of a 2016 Call of Duty World Championships with $3m prize pool.
The recent World Championships of Online Poker (WCOOP) on PokerStars was the richest in their 14-year history with $66,245,305 generated by the poker community.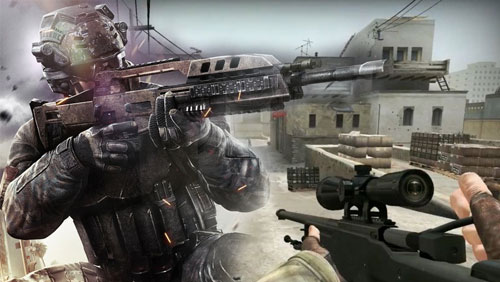 It's another reminder of how big we are.
How long before online poker is re-categorized as an eSport?
How long before WCOOP is aired on national television?
It's a dream that a few years ago would have seemed ridiculous, but there is renewed optimism after Time Warner subsidiary Turner Broadcasting System (TBS) announced plans to launch an eSports league on their TV network in 2016.
The golden chalice has not been handed to online poker. Instead, Valve's Counter-Strike: Global Offensive (CS:GO) will be the first game televised (poker player Griffin Benger is a former CS World #1). TBA will air two 10-week tournaments, with the coverage being condensed over four days of programming across all TBS owned sites such as the Bleacher Report.
TBS President Lenny Daniels told Fortune.com that he intends to treat eSports athletes like sports superstars such as LeBron James. TBS has partnered with WME/IMG to produce the show.
It's wonderful news for the growth of eSports, and who knows, perhaps online poker. If it's on TV then it's entertainment, and this show of support from TBS will do nothing but positive things for a business many believe will be worth $765m by 2018.
Activision Announces Call of Duty World League
When it comes to popular video games Call of Duty is right up there with the best of the franchises and Activision has announced plans to launch a competitive Call of Duty World League in 2016.
The worldwide event will allow players to participate in regional events, with those crushing it making their way to the Call of Duty World Championship, due to take place in the fall of 2016, where the winner will take their lion share of a $3m prize pool.
The announcement has been made as Activision get ready to launch Call of Duty: Black Ops 3 on PS4, Xbox One, PC, PS3 and Xbox 360 on November 6.
Comments