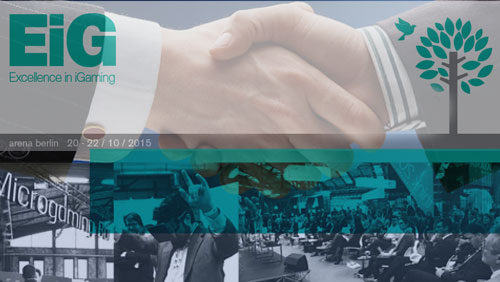 The LaunchPad are set to provide a more structured support to the gambling start-ups at Exellence in iGaming (EiG) 2015, to be held in Berlin on October 20th-22nd.
Since its launch at EiG 2008, Start-Up LaunchPad has become constant feature at Clarion's leading iGaming event in Europe. The format was then brought to Clarion's US facing show, GiGse in San Francisco, CA, where it draws from the city's investment and technology vibe.
"The LaunchPad has now become the cornerstone of innovation,' says LaunchPad's Chair and start-ups' mentor Melissa Blau.  "GiGse 2013 finalist BlueBat Games has been recently acquired by Novomatic, GiGse 2013 winner Imperus (back then ISIS Lab) acquired Diwip Technologies in a US$100m deal and EiG 2013 winner, Element Wave, are now one of the more successful mobile solutions providers to the sector. I think it's safe to say that the success of its finalists only shows how influential it has been in introducing start-ups to the wider gaming community."
In addition, EiG 2014 winner, Fresh 8 Gaming, has had a series of pivotal partnership deals since their appearance at the LaunchPad in Berlin. Andrew Sharland, Fresh 8 Founder and MD said that the LaunchPad was instrumental in allowing the company to showcase its personalized display platform to the sports betting industry.
"Being in front of such an influential group of iGaming decision-makers and investors helped both deal flow and investment reach. We are looking forward to sharing our progress at EiG 2015," added Sharland.
Less than four months after being crowned as the winner of the GiGse Totally Gaming Start-Up LaunchPad 2015, sports analytics company numberFire has been acquired by fantasy sports giant FanDuel.
"It's that track record that convinced GamCrowd to partner up with Clarion, the LaunchPad organizers, to provide a more structured support to the gambling start-ups that more than others need information on financing, licensing and promotion," said GamCrowd's CEO, Chris North. "We are looking forward to this year's LaunchPad taking place at EiG in Berlin on 22 October.
For more info visit their website at http://www.eigexpo.com/ or to click here to register.