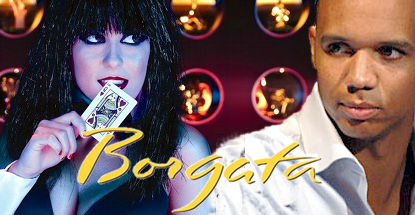 Poker pro Phil Ivey has accused Atlantic City's Borgata casino of using booze and babes to give itself an edge over gamblers.
Ivey and the Borgata Hotel Casino & Spa have been locked in an 18-month legal feud over Ivey's use of edge-sorting at the Borgata's baccarat tables. The Borgata sued Ivey in April 2014, claiming that his use of a particular deck of cards gave him an illegal advantage that led to the casino losing $9.6m over four mini-baccarat sessions in 2012.
Ivey has freely admitted using the 'edge sorting' technique, in which an irregularly cut deck of cards allows sharp-eyed observers to identify high-value cards without seeing the card face. Ivey lost a similar lawsuit against London's Crockfords casino, which was allowed to keep the £7.8m Ivey and his female partner Cheng 'Kelly' Yin Sun won the same year as his Borgata bonanza.
Ivey believes that edge-sorting isn't illegal, particularly since the casinos agreed of their own free will to (a) allow Ivey to use a particular deck of cards and (b) instruct casino dealers to follow Cheng's instructions to rotate certain cards before they were reloaded into the card shoe so that their irregular patterns would be more easily identified the next time they appeared on the table.
In a new court filing this week, Ivey's attorneys go one better, saying the Borgata has its own methods of seeking an advantage over its customers. The filing quotes a deposition given in March in which Ivey details the ways that the Borgata "distracts you from your playing," including free hooch served by comely wenches, which the casino itself has dubbed the 'Borgata Babes.'
Ivey's attorneys accuse the Borgata of "plying [Ivey] with free alcohol served by only the most curvaceous and voluptuous females in the industry." Ivey himself added: "Everyone knows that alcohol impairs your judgment, and they offer that, and they have the pretty cocktail waitresses and they're all very flirty … I got quite a few numbers."
Ivey's legal team is protesting the Borgata's reluctance to make executives in charge of its food & beverage division available to offer insights into the strategy behind all this booze and breast stuff.
Ivey's attorneys also claim that the Borgata itself admitted that edge-sorting "is only about 50% effective," which makes it "no more effective than card counting." As such, it's "a skill that requires precise focus and concentration that [the Borgata] endeavors to frustrate in innumerable ways, including free and copious alcohol service by the Borgata Babes."
On another note, Ivey's deposition also revealed that the UK courts had granted Ivey an appeal of his Crockfords' case loss. Ivey claimed that the UK courts would take up the matter again this December.