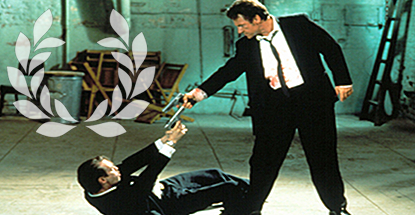 The bankruptcy proceeding involving casino operator Caesars Entertainment Corp's main unit officially entered comedic territory on news that Caesars' junior creditors had sued the company's senior creditors.
On Monday, Bloomberg reported that a group of bondholders representing the bottom tier of Caesars lenders had filed a lawsuit against creditors in the top- and middle-tiers. The suit, filed on Friday in Chicago, argues that collateral pledges supporting billions of Caesars' debt are legally suspect and should be overturned.
In case you've been in solitary for the past couple years, Caesars put its heavily indebted main unit into Chapter 11 bankruptcy in January, but not before controversially shifting most of its profitable assets into other divisions and reneging on billions of dollars in debt obligations to junior creditors. Caesars has proposed a restructuring that junior creditors believe gives senior creditors a break at the junior creditors' expense, a situation that has already sparked lawsuits o'plenty.
Despite the development, Caesars shares rose 11% on Monday, which demonstrates either that optimism isn't quite dead in this sorry world or that P.T. Barnum was a shrewd judge of humanity.
LOVEMAN SAYS FANTASY SPORTS WILL SAVE ONLINE POKER
Meanwhile, Caesars' former CEO and current chairman Gary Loveman recently vented his frustrations at the stalled US regulated online poker market. Speaking with Nevada Public Radio, Loveman said the poker business in the three regulated US states wasn't "as compelling as it needs to be" due to the inability of legislators to bring more states – and more players – into the mix.
Loveman called the stagnant US online poker market "one of the great frustrations of the years I've been in this industry." Loveman expressed amazement that "something that is so intellectually straightforward has been do difficult to execute," while blaming some of that difficulty on the anti-online crusade launched by Las Vegas Sands chairman Sheldon Adelson.
Loveman noted that technology had brought us to a point where "virtually every transaction or decision is now mediated through a digital interface or some type of mobile device." Yet opposition from the likes of Adelson's Coalition to Stop Internet Gambling meant "the one thing you can't do is to play a game of chance or skill for consideration on a mobile device."
Loveman offered hope that the burgeoning daily fantasy sports (DFS) industry would ultimately help break down barriers for online poker. Assuming the National Football League eventually falls in line with the National Basketball Association's new pro-legalization sports betting stance, Loveman said federal legislators will eventually see the light and legalize sports betting, "which is an online experience." And then, "once that Rubicon has been crossed, I think poker will very naturally fall in because it has an awful lot of similarities" to DFS.
Comments