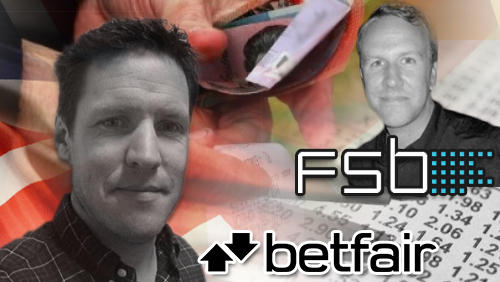 UK betting exchange Betfair has promoted Director of Online Marketing Johnny Devitt as Chief Marketing Officer while UK-based Sportsbook platform provider FSB Technology Ltd. has appointed Richard Bosley as its new Senior Project Manager.
As Betfair CMO, Devit Devitt will take over marketing and branding initiatives for the company.
The company had created the senior management role following the departure of former Brand Director Mark Ody. Betfair has merged online marketing and branding responsibilities under the leadership of its new CMO.
Devitt joined the company in 2013 from competitor Paddy Power, where he served as Head of Marketing Platforms, Data and Acquisition for six years. Devitt had also held managerial positions within Paddy Power's financial spread betting team.
According to EGR Magazine Devitt assumed the new senior management role in March and will split his work between Betfair's Dublin and London offices.
Meanwhile, FSB Technology new Senior Project Manager Bosley, who previously worked at Sportlobster and OpenBet, will oversee the provision of Dafabet's new website and help deliver a number of others as they go live in 2015.
FSB's deal with Dafabet, which was announced in February, involves a wide variety of sports, both pre-match and in-play, including its market-leading horse racing product.
Bosley's role will also include building the project team, seizing client requirements and streamlining delivery for the London-based supplier, which is also in the process of expanding its trading team.
"I'm delighted to join FSB. Their innovative approach to platform provision and expanding client list was really attractive to me. It is an exciting time to be involved in the business," Bosley said.
"Richard is a great addition to our growing team. His vast knowledge of project management will help us keep on track as we help more clients over the coming months," said FSB Chief Executive David McDowell.