News reports suggest that Football Association officials are considering rebranding the FA Cup to the Emirates FA Cup in a sponsorship deal worth a purported £30m over three years.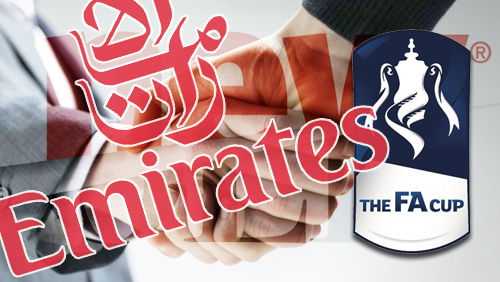 "Look at this." My Mum said, pointing to the back page of The Sun, "Nobody gives a shit about football these days. I give up."
I looked.
The FA Cup was going to rebranded as the Emirates FA Cup.
Is there nothing left in the world that money can't tinge a nasty shade of compost? When I grew up The FA Cup was everything. For a lot of us it was the only football match we ever got to see on television. And we watched. From morning till early evening, we sat in front of that TV screen, eating our prawn cocktail crisps, and hoping that one day we would also get to play on that hallowed turf.
Somewhere along the line everything changed. Money became more important than football. The hallowed turf was laid out for semi-finals. You didn't even have to reach a final anymore. Getting to the last four was enough.
Now they want to change the name of the oldest knockout cup competition in the world. Or do they? According to The Sun that's what's going to happen, but the FA have since insisted that no sponsorship deal has been finalized.
Note the accentuation on the word finalized. That means there are moves afoot. There is no smoke without fire. The FA Cup will get a new sponsor, but will they insist on having their name attached to the trophy?
We're used to it with our League Cup. But who cares about that? The Milk Cup, The Littlewoods Challenge Cup, The Rumbelows Cup, The Carling Cup, The Coca-Cola Cup, The Worthington Cup, and now the Capital One Cup.
We couldn't give a fuck cup.
But the FA Cup?
Budweiser previously sponsored the FA Cup. But it wasn't called the Budweiser FA Cup. Reports suggest that talks are underway with Emirates in a deal worth a purported £30m over a three-year timespan.
This year 736 teams competed in the FA Cup. They were all on the road to Wembley. None of them will want to compete in the Emirates FA Cup, the Starbucks FA Cup, or the Google FA Cup.
Leave it the fuck alone.
I mean, come on, what next?