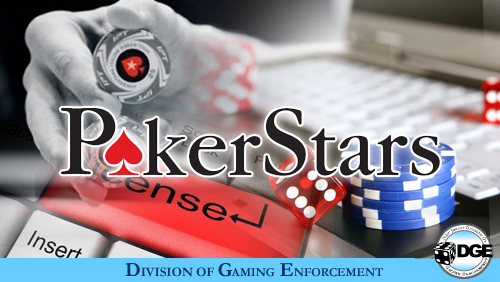 [polldaddy poll=8806775]
The owner of Atlantic City's Resorts Casino Hotel Morris Bailey says New Jersey gaming regulators are close to approving PokerStars' online gambling license application, which is why we asked our readers, "Will the New Jersey Division of Gaming Enforcement approve Pokerstars' online gambling license?"
84% voted "Yes" and 16% said, "No."
Resorts Casino signed a partnership deal with PokerStars in June 2013, but the Resorts/PokerStars licensing application has been suspended by the NJ Division of Gaming Enforcement since October 2013. Bailey gave a press conference to discuss Resorts Casino's opening of an online gaming lounge and when asked by reporters about the approval process by the DGE, Bailey said it "is coming to its conclusion."
"When PokerStars is approved, we will be building a world-class poker room and they will bring many of their worldwide tournaments to Atlantic City," added Bailey.
Reuben Cramer, who writes for the Press of Atlantic City, tweets twice on April 16 discussing Mr. Bailey's ideas on the subject. In the first tweet, Mr. Cramer said, "Resorts owner Morris Bailey says regulators r close 2 finishing PokerStars approval process, sez he expects 2 be pleased w/outcome."
In the second April 16 tweet on the subject, "Bailey says Resorts will build big PokerStars poker room if PokerStars approved."
While David Baazov, the CEO of Amaya Gaming and ultimate owner of the PokerStars brand, confirmed last month that his company expects to see PokerStars in the market by the 3rd Quarter of 2015.
If and when PokerStars is ever approved for licensed online gaming in New Jersey, it is expected to dominate the card playing niche, as it offers the largest and most varied poker playing community on the Internet.
If PokerStars increases the number for online poker in New Jersey by a significant margin, then it could encourage lawmakers in other states to pass laws allowing similar activities in their states.
Next week we ask, "What will be the result of Mayweather-Pacquiao Fight?" Join our poll and check back next week to see the result.
Comments