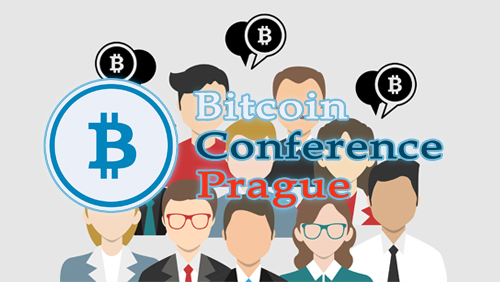 Bitcoin Conference Prague, which has the slogan "The heart of Bitcoin will beat in the center of Europe" will take place in the capital of Czech Republic on the 14th of May— one-day event bringing bitcoin community not only from Czech but also from Russia, Poland, Slovakia, Hungary, Germany, and all Bitcoin enthusiasts of Central and Eastern Europe.
Bitcoin Conference Prague will be divided into two parts: an official one and after party sponsored by MoneyPolo. The first part of the conference stipulates a strict dress code, speakers' performances, unique reports, contract conclusions, business meetings, etc. After the official part of the event, all the guests will be invited to an incredible "Bitcoin-party", which will last until the morning.
In 2015, Smile Expo, an organizer of the conference, is going to push the boundaries and enter the European market, conducting a thematic event in Prague.
"What is Czech Republic famous for? Of course, for its ancient history and legendary brewery houses! That is why an informal part of the event will be traditionally stylized. Communication with colleagues, partners, delicious Czech beer and unique atmosphere—all this awaits guests at Bitcoin Conference Prague within the second part of the event. Only during the Bitcoin-party you will learn the secrets of the guru communicate with peers and discuss the most important and relevant trends and challenges in this sphere of activity. The organizers and sponsors of the event have prepared a large number of surprises for all of us!" said Smile Expo.
What to expect?
The conference will cover the latest and hottest topics of the year: forecasts, analysis, best deals for work with cryptocurrencies.
There is an exhibition area giving participants a good opportunity to get acquainted with the market leaders, innovative products and to obtain first-hand information. Everything that can help your business become more successful will be presented there;
Alley of start-ups will provide you with new ideas and new offers. The most unexpected and interesting solutions that will touch your feelings;
The conference program is divided into several sections, each dedicated to a particular issue in the Bitcoin ecosystem.
Section 1: "Blockchain — Future Prospects"
Section 2: "Bitcoin 2015 — What to expect and what to be afraid of"
Section 3: "Bitcoin Operations"
Section 4: "Regulation"
Section 5: "Bitcoin in Gambling"
For more information, please visit their website: http://bitcoinconf.eu/ or click here to register.