What's new and exciting about GiGse this year is the "Open Space" concept that will be applied to some of the session blocks, a first for the online gambling industry.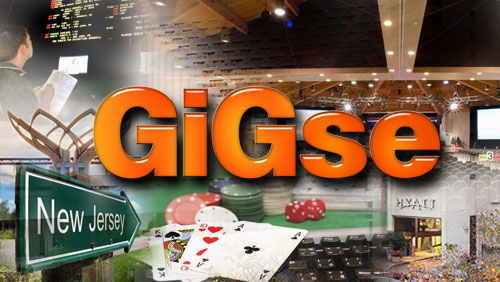 Open Space allows for the attendees to shape the discussion around a central theme on the day and encourages active participation from everyone in the room.  "Thought leaders" have been assigned to each Open Space session to manage the topics covered and to lead smaller group discussions.
For the upcoming GiGse, Clarion has organized a conference schedule featuring a mixture of old-fashioned presentations and panels with the addition of these blocks of time each day dedicated to Open Space style discussion.
Seeing as I have yet to experience the wonders of Open Space, I'll leave it to you to decide which ones to attend and I will focus my top five recommendations on the available panels and presentations at the event.
Live Debate: Dissecting New Jersey
Oh New Jersey.  We were all hoping for more from this regulated iGaming market to date, but according to Jim Ryan, the results so far have not been disappointing for Pala Interactive and have actually met expectations.
This panel will cover topics such as what the expectations are for Pala Interactive and other iGaming companies, if and why the market is not delivering to its full potential, what it will take for the market to stabilize, will Pokerstars/Amaya be granted a license and what can we learn from Ultimate Gaming's demise.
When: Monday, April 20, 12:00-12:50
Moderator: Lloyd D. Levenson- Cooper Levenson Attorneys at Law
Panellists: Jim Ryan- Pala Interactive
Thomas Winter- Golden Nugget
Rich Roberts- Sportech Digital
George Rover- NJ Department of Gaming Enforcement
Sportsbetting- Understanding the evolving stance of sports leagues on legalization of sportsbetting
Adam Silver of the NBA both shocked and pleasantly surprised the industry when he recently called for the Feds to legalize sportsbetting.  Dan Spillane serves as the Vice President and Assistant General Council for the NBA and his appearance at GiGse will mark the first time a professional sports rep has participated in an iGaming conference…so best not to miss this one.
Topics to be covered in this session include discussion on the American sports leagues' differing opinions, pros and cons of sportsbetting regulation, the size of the American sportsbetting market and best practices from other regulated sportsbetting markets.
When: Tuesday, April 21, 9:45-10:45
Panellists: Dan Spillane- NBA
Jeff Ifrah- Ifrah Law
Outside-in keynote: Why Mobile Games are Winning Mindshare: Understanding the fundamental psychology that can be applied to keep players playing and build long term, profitable relationship
Its always nice to hear fresh perspectives from professionals who come from outside the online gambling industry and Scott Rigby serves this purpose for GiGse 2015.
Rigby is an expert in motivation and emotion with a PhD in behavioral psychology.  His work experience includes developing internet games, writing a book on how video games draw people in, he is the creator of PENS, a widely used model for game design, he serves as a strategy consultant for gaming companies and is a guest speaker at conferences around the world.
At GiGse 2015, Rigby will talk on understanding player motivation and engagement and how to compete with free-to-play games in terms of providing entertainment for the customer.
When: Tuesday, April 21, 11:15-12:00
Speaker: Scott Rigby, Immersyve
California: Deciding the future of "Bad Actor" clause and inclusion of racetracks and ADWs
California would be one of the only, if not the only, self-sustaining iGaming market in America.  It has also been said that once California opens up its likely other states will follow, but it's a lot easier said than done with all the stakeholders involved.
In this session panellists will discuss the different bills that have been proposed and who is backing them, the future of the "bad actor" clause, where the racetracks come into play, the impact of the Santa Ysabel launch on iGaming regulation within the state and other anticipated challenges.
When: Tuesday, April 21, 14:00-15:00
Panellists: David Chelette- Santa Ysabel Interactive
Mark Macarro- Pechanga Band of Luiseno Mission Indians
Robert Martin- Morongo Band of Mission Indians
Steve Stallings- Rincon Band of Mission Indians
Keith Sharp- Falk & Sharp
Ed Comins- WatchandWager and Cal Expo Racetrack
Tuari Bigknife, Viejas Enterprises
Start-up LaunchPad
The Start-up LaunchPad is one of the most anticipated events at GiGse each and every year.  Leading up to the event, start-up companies are invited to submit an application for consideration and only the strongest companies make the cut.
This year we have five start-ups pitching to a panel of three experienced investors.  At the conclusion of the five pitches and grilling sessions, GiGse delegates will vote for their favorite and ultimately determine the winner.
When: Wednesday, April 22, 10:45-12:15
Moderator: Melissa Blau- iGaming Capital
Judges: Craig Abrahams- Caesars Interactive Entertainment
Paul Martino- Bullpen Capital
Ian Hogg– GamCrowd
Start-ups: Leetcoin- Bitcoin-powered eSports betting platform
BetZapp- A bet aggregation service offering 'pay and play' in one click
Tapcentive- A mobile engagement platform that bridges the digital and physical gaming worlds
numberFire- A sports analytics platform bringing the world of "Moneyball" to the everyday fan
L2W- A new game format that combines bingo and lottery
Honorable Mention: Social Gaming in Practice- Visit to Koolbit Game Studio
For the second year in a row, Clarion have partnered with a local iGaming company and facilitated an office visit during the event.  This year Koolbit has offered up their Game Studio for anyone who would like a tour and some sharing of best practices on how to conceive and create innovative content.
When: Tuesday, April 21, 18:00-21:00
Comments