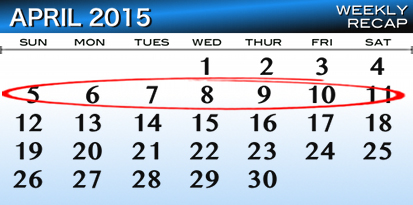 THE AMERICAS
Amaya Gaming sold its Chartwell and Cryptologic software operations to NYX Gaming Group and Amaya CEO David Baazov was targeted by Quebec's insider trading probe; Major League Baseball put limits on its players' fantasy play and the commish says bets are more evil than steroids; Zynga founder Mark Pincus announced he was resuming his CEO duties; one-fifth of one percent of mobile gamers account for two-thirds of revenue; doubt was cast on reports of California tribes coming together over online poker; Delaware's online gambling sites haven't earned a penny for their casino partners; the surviving Atlantic City casinos improved their profitability in 2014; Florida legislators' gambling ambitions went off-script again; former betting tout Adam Meyer had his bail revoked; Christian 'Chipgate' Lusardi was sentenced to five years in prison; I. Nelson Rose explained why online gambling operators won't screw up interstate online poker liquidity and Rebecca Liggero previewed the top-five 'must attend' sessions at the 2015 iGaming North America confab.
EUROPE
A key Dutch pol says it's full speed ahead for the Netherlands' online gambling legislation; Cherry AB launched its first branded white-label site; Bwin.party's Foxy Bingo added casino options; Italy's online gambling market grew very little in 2014; Romania's lottery found itself under investigation over illegal slot machines; Betway signed on as Snooker UK's title sponsor; the UK Gambling Commission stalled its CEO's departure; Genfour's Ian Dunning discussed what Robotic Process Automation can do for the gaming industry and Lee Davy paid tribute to the late Dave 'Devilfish' Ulliot.
ASIA
China's 'temporary' online lottery suspension may last longer than originally forecast; Malaysia's home minister said Paul Phua has no criminal record; Sri Lanka imposed a Singapore-style casino entry levy; the number of Singapore's deadbeat high-rollers shot way up; a US investment group and a Macau junket operator proposed two new Philippine casinos; South Korea relaxed foreign investment conditions for casino projects and Chinese authorities busted an illegal gambling den run by rich, bored housewives.
Comments