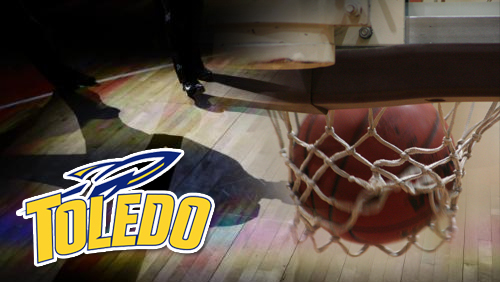 Two former University of Toledo basketball players have been sentenced to probation in light of a point-shaving scandal that rocked the school 10 years ago. Sammy Villegas and Anton Currie received their sentences earlier this week after admitting to their involvement in the case in federal court. Villegas and Currie are two of seven former members of the Toledo Rockets, including three former football players, who will be sentenced this spring.
The two former players admitted that they received thousands of dollars from a local gambling kingpin, identified as Ghazi "Gary" Manni, in exchange for throwing games when they were members of the team. Villegas reportedly received anywhere from $3,000 to $4,000 from 2004 to 2006 while Currie accepted $1,000 and $2,000 in cash and groceries.
An investigation was eventually opened about the case and when it appeared that Villegas could face up to 30 months in prison under sentencing guidelines if found guilty, Villegas pre-emptively acted, pleading guilty to conspiracy in 2008 and helping the FBI in their investigation.
The former player also admitted in court that he received $300 to $400 from Manni after a fixed Toledo game. In a separate incident, Villegas came clean that he intentionally missed two free throws late in one game against Central Michigan to manipulate the score, which ended up being a 78-62 win over the Chippewas.
After years of the case dragging on, Villegas and Currie were finally sentenced to three years of probation and 100 hours of community service and two years of probation and 50 hours of community service, respectively.
It's a far better alternative than spending 30 months in prison, but Villegas himself a lot of good when he readily volunteered in helping the FBI during the investigation, prompting prosecutors to recommend a lighter punishment for the now 32-year old semi-professional basketball player.
Both Villegas and Currie apologized for and accepted "full responsibility" for their actions.
As for Manni, the mastermind behind the operation had initially planned to go to trial but reversed course in December when he pled guilty to the charges filed against him. He's set to return to court on May 26 for sentencing where it's believed that he could be sent to prison for six years.
Comments