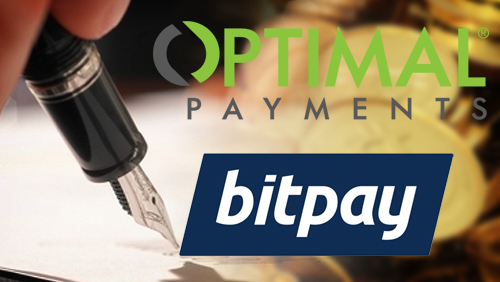 Online payments company Optimal Payments have agreed a deal with the global bitcoin payment service provider BitPay, enabling customers to use bitcoin to top up their NETELLER accounts.
Bitcoin fans will be pleased to know that NETELLER will be accepting the digital currency after parent company Optimal Payments agreed a deal with the global bitcoin payment service provider BitPay.
It's quite the reversal for NETELLER. In the summer they changed their conditions of services, making it crystal clear that 'virtual currency' would not be allowed to take their shoes off and walk onto their white carpet.
The new deposit option is already available on the NETELLER site. The word 'FREE' standing out like a middle finger, on a hand containing nothing but percentage fee sore thumbs.
"NETELLER already provides merchants and customers a broad and diverse set of online payment options and the addition of Bitcoin gives them another valuable payment method to help convert more transactions" said Joel Leonoff, president and CEO, Optimal Payments. "We recognize the important role that crypto-currencies play in the future of payments and we look forward to working with BitPay as the acceptance rate grows."
The new option means depositing has never been cheaper or faster. That is, of course, once you have gotten over the fear of learning how this new form of currency actually works. The Kindle is a bloody great tool, but it's not the same as holding a book in your hand.
The news means, that whether they like it or not, the world's virtual currency free online poker operators, are now part of that web.
It will be interesting to see how this thing develops.
It's the second time Optimal Payments have graced our headlines this week. On Monday, we brought you news of their €1.1b deal to acquire rival payment company, and poker partner, Skrill.
I guess they didn't win that last longer bet.