China's fight against corruption is no joke. Take the case of billionaire tycoon Liu Han, who was just executed after being found guilty of running a "mafia-style" gang responsible for multiple murders, assaults, gun-running, theft and embezzlement. Multiple reports also indicated that Liu's crimes included running illegal underground casinos.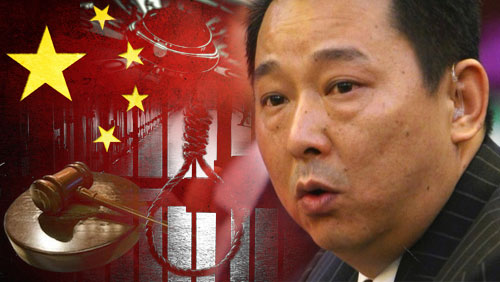 According to a statement by the Xianning Intermediate People's Court in Hubei province, four other members of Han's purported gang, including his brother Liu Wei, were also executed earlier this week after the Supreme People's Court approved their sentences.
The Liu brothers and the three other individuals were convicted in May 2014 on a host of charges, including murder and organizing, leading, or participating in a gang. Court documents also revealed that law enforcement authorities confiscated a number of weapons from the gang, ranging from standard knives and handguns to submachine guns and hand grenades.
Liu's execution comes at the height of President Xi Jinping's anti-corruption crackdown, which has resulted in a number of high-profile arrests that have included senior politicians and highly influential businessmen.
Liu's case is particularly newsworthy because he was one of the most flamboyant billionaires in the country, flaunting his wealth at every opportunity after amassing a $6 billion fortune via his role as chairman of energy conglomerate Sichuan Hanlong Group in the southwestern province of Sichuan. Liu also served as chairman of the board of the Hanlong Group, considered the biggest private enterprise in Sichuan, as well as the listed Jinlu Group. He also reportedly owned numerous subsidiary companies that dealt in electricity, energy, finance, mining, real estate and securities with businesses in as far as the US and Australia.
Liu's extravagant lifestyle was offset by his noted philanthropic work, which included building a rural elementary school complex in Sichuan that was able to withstand the 2008 earthquake in the area. But behind his glamorous lifestyle, Liu apparently had a darker side to him, something that the Central Committee of the Communist Party of China uncovered, leading to its arrest and eventual execution.
Comments