Online bitcoin‐only sportsbook and casino site Cloudbet.com are taking big bets of up to
1000 BTC on Super Bowl XLIX – the largest of any online sportsbook in the world.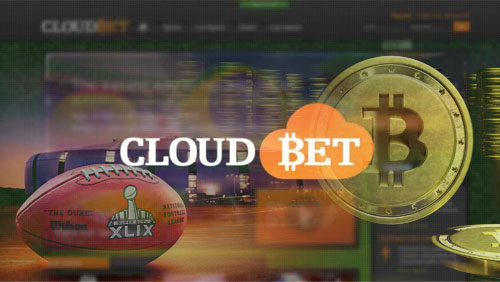 Curacao, January 29, 2015 – It's the biggest event on the year's sports‐betting calendar –Super Bowl XLIX – and in line with the occasion, bitcoin sportsbook Cloudbet has announced that high rollers will be able to place bets of up to 1000 BTC on the game. With a current USD‐BTC exchange rate, this represents an equivalent stake of around USD 230,000, more than online bettors have been able to bet on any previous Super Bowl.
Cloudbet is currently taking bets of up to 400 BTC (USD 92,000), considerably more than mainstream sportsbooks online. Cloudbet will be increasing the maximum stake size to 1000 BTC on Super Bowl Sunday. Players will be able to place bets directly through the Cloudbet website, with no special approval necessary.
Bets of 1000 BTC ‐ unprecedented in the online gambling industry ‐ are possible due to bitcoin's unique properties. Because Cloudbet operates only in bitcoin, both the operator and its customers can move large amounts of funds at very low cost in a short period of time, something that is beyond the ability of traditional sportsbooks.
"This is groundbreaking for high rollers who want a lot of action but haven't been able to bet as much as they would want due to the cost of transferring large amounts of currency to online betting sites. Online sportsbooks can't take very large credit card deposits as the risk of fraud is too high. These risks don't exist with bitcoin. It's a very elegant solution." said Dennis Laudrup, Head of Marketing at Cloudbet. Cloudbet is also expecting its new limits will encourage a number of high stakes bettors who are unfamiliar with bitcoin to consider its potential.
"Customers will appreciate how easy and convenient it is to move large amounts of funds from anywhere to anywhere, which makes bitcoin perfect for big sports bets," continues Laudrup. "In particular, they will especially love the improvement in how long how long they wait to receive their winnings ‐ which will be minutes or hours ‐ which is a significant improvement on the industry standard of days or weeks."
Cloudbet is also taking bets of up to 200 BTC on NBA games and on a number of European soccer leagues including the English Premier League, Spanish La Liga, and Italian Serie A.
The increase in Cloudbet's max stakes is the latest indication of bitcoin's promising future for online gaming. While the sector was initially dominated by simple dice games, the emergence of professional operations such as Cloudbet has fuelled considerable growth in the sector throughout 2013 and 2014. As more sports bettors come to recognize the combination of extremely low transaction costs, instant transaction times, and global reach afforded by bitcoin, Cloudbet predicts this growth will continue throughout 2015.
About Cloudbet:
Cloudbet is a Bitcoin‐only sports betting and casino platform. All transactions are conducted in digital currency. Visit the site at www.cloudbet.com.
For Media Enquiries please contact:
Dennis Laudrup
E: [email protected]
Comments