Lee Davy sits down with the UK's Jeremy Nock to talk about his involvement in the Parisian hotel business, and the importance of having multiple streams of income when choosing to play pro/semi pro poker.
Jeremy Nock is a part time poker player, part time businessman, and full time loving father and husband.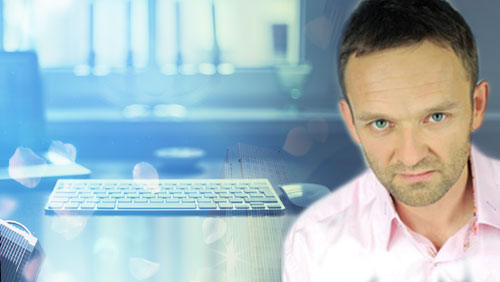 He spends his time living in Paris, but he was born a Welshman. In fact, he is recognized as the seventh most successful Welshman in live tournament history, in terms of money won.
It's also his birthday, and he has kindly agreed to come onto the show to talk about the hotel business, and why it's important to have multiple income streams for professional poker players.
How does a Welshman end up living in Paris?
"I started off skiing in the French Alps and intermittently started working in the hotel business in between seasons. I started working at the reception; then I was an assistant director, then a director. A few years later, I was fortunate to buy-in to a very small hotel in the south of France. I then joined a group of friends operating a number of hotels in Paris, and now I'm working on my first solo hotel project."
What does it feel like to be operating a business on your own?
"You get the advantage of being able to make your own decisions and choices.  If you are creative you can open your mind, break down barriers, and put everything you want to do into practice. I recommend it to anyone. Go out there; break the chains and do what you want to do in life."
What about the fear factor of breaking out into business on your own?
"You always question yourself on choices you are making, the financial consequences of each decision, and the human factor – how to treat people like employees, staff and contractors. We have just done over a years building work on this building we bought. The total investment is now up to €13m and I think we got through that well."
You were a third place finisher in WPT Mazagan back in 2012 and won the SkyPoker UK Poker Championships HR beating Zimnan Ziyard for a $102,160 first prize, but you have never been a full time poker player have you?
"It's impossible. Having different revenue streams are really important. You can never guarantee that the streaks in poker will continue throughout your career. I need the well-balanced lifestyle. I have my wife, my businesses and I love playing poker. That's fine for me."
Is it a necessity for a poker player, in modern times, to have multiple streams of income because of the variance of being a full time poker player?
"I have seen a lot of people who play poker all of the time. Their lives are monotonous. It's hotels, planes and poker. That's not the life for me. Having  more goals and objectives makes you a more rounded person. I would recommend trying business even to the most successful poker players in the world. Gus Hansen is investing in Bridge, Martin Jacobson is looking to invest in health companies. I don't think playing poker all of the time is healthy. Just like you mix your game up you have to mix your life up."
Any advice to poker players who may have fear about moving into business?
"Don't be afraid of the financial amounts. If you are looking for £2,000 for an oven to bake cakes, or a few million to buy a building, the way you complete your business plan is the same. If your project is sound, and you have a clear idea, you will always find investors no matter how much money you need.
"More importantly, it's all about the person behind the project. If you have someone who is motivated, has experience, and has a proven record you will always get investors. Sometimes it takes a few months, or a few years, but if you believe in what you do then you will hit your goals."
Any tips on forms of education, training courses or books to help people learn more about business?
"I am more of a hands on experienced businessman. The people who are the most successful are often those that work hard. A university degree is fine but it won't automatically get you into the business world. But if you have a flare for working hard and being innovative then you will do fine. I will always employee someone who is hard working, and motivated, because they will always hit their goals.
I believe you have a new project called Rayz Suites. Tell me about it?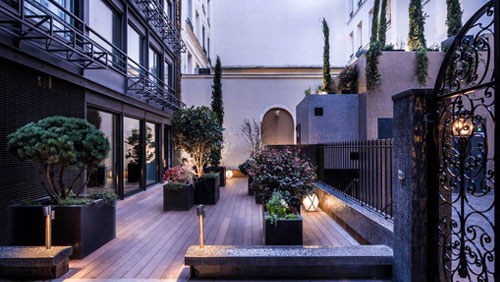 "Rayz Suites is a set of 20 exceptional suites right in the heart of Paris in the jewelry district. We brought in one of my friends: Alexis Mabille. This great guy makes dresses for people like Lady Gaga and Dita Von Teese. The suites are spacious – they are on average 500 sq. ft. We have a super duplex on the top floor which is 800 sq. ft. We are working really hard to get the place open in the next week.
"We have created a 'destination hotel'. We are hoping that people come to see our hotel just as much as they come to see Paris. We signed a deal with a beautiful lady called Sophie Griotto. She has been a designer for the past 20-years and has worked for companies like Swatch, Mercedes, Elle and The Daily Telegraph. I asked her if she would be interested in doing eight original designs for our hotel rooms. She was happy with the idea and so we signed a deal. She has her own images on the walls in our suites and people who stay at the hotel have the opportunity to buy one of her designs. Hopefully, we will get people coming to Rayz just because they want to purchase some of her art."
Are you considering partnering with poker companies?
"We could, however, there is quite a complicated situation in Paris because there are very few places you can play. If this changes in the future who knows. I will certainly be getting in touch with Cedric Billot in PokerStars, show him around and hopefully we can get a deal done."
Are you missing poker?
"I haven't really had the time to miss it. I have been too busy. In the past six-months I think I played one tournament when I was on holiday in St. Maartens. I have qualified for EPT Deauville so I will enjoy the break away from the project when I'm playing at that one."
How do poker players check out Rayz Suites?
"They should check out our Facebook Page called Rayz Suites. They can contact me and I will arrange for them to get a tour of the new suites."