The Bitcoin-only online poker market is set to become congested with the Feb 2015 arrival of BitnPlay, the online poker room that promises to create the first-ever trust-free platform.
BitnPlay are the news kids on the blockchain.
The Bitcoin-only online poker site is set for a February 2015 launch and everything on their website looks spick and spam.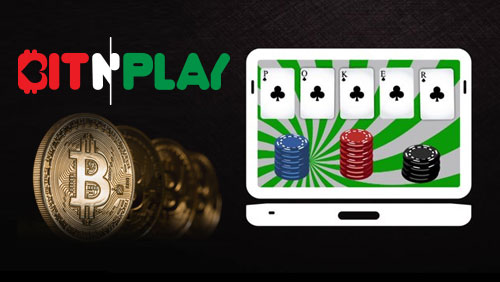 "Trust no one. Play with everyone."
It seems like an illogical mantra to have splayed on the front of your website, but this is exactly what the new boys are all about. Their unique selling proposition is based on the shady past of the likes of Full Tilt Poker, Ultimate Bet and Lock Poker. Instead of placing your hard earned cash into the bank accounts of these crooks, you keep it in your own. BitnPlay don't want you to trust them. They don't want your money – well not all of it anyway.
The system works by allowing a player to choose a tournament and then send the requisite amount of Bitcoin from their chosen wallet. Winning are also sent back to the users Bitcoin wallet. In a way, it's the same as buying a gift on Amazon, with money being sent directly from your bank account and not directed to a third party holding facility.
BitnPlay will launch with a specially arranged freeroll on 1 Feb 2015 where the winner will walk away with 100% rakeback for life. BitnPlay are marketing the site as the "new age for poker" and insists there are "online poker sites, Bitcoin poker sites and then there are us – the first of our own kind."
It's going to be interesting to see how these new companies jostle for position as the race heats up. BitnPlay are going to be joining a market that is dominated by Seals with Clubs but they won't be alone.
A few weeks ago, I brought you a world exclusive when Michael "The Grinder" Mizrachi revealed his intentions of launching a Bitcoin only poker room in the near future (GetLuckyPoker) and Breakout Gaming signified their powerful intentions by hiring the ghosts of poker's past to represent the dawn of their new era.
Simple, transparent and revolutionary?
We'll find out on 1 Feb 2015.
Comments