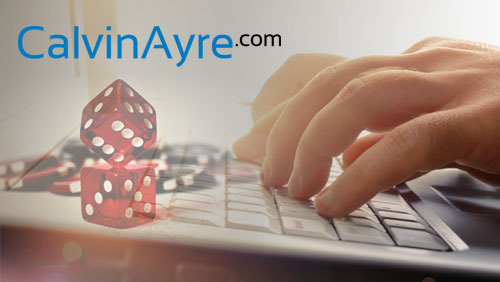 Are you an expert in your field? Do you have an opinion that needs to be heard? CalvinAyre.com is looking for article contributors from the gambling industry.
It's your chance to have your thoughts and ideas about the gambling industry shared with an audience of your peers.
We're looking to hear from experts in the gambling industry whether your specialty be in the casino, poker tables, business management, marketing, social media, customer service or countless other areas that our industry touches.
Sharing your expertise is an excellent way to attract new clients to your business, make you stand out in front of potential employers and make you feel good about giving back to the industry that gives us so much.
It doesn't matter if you're a CEO, a lawyer or a customer service representative; we want to give you a platform to share your ideas and opinions about the greatest industry in the world.
We're looking for ideas and opinions from all areas of the gambling industry, not just those that agree with our own. Through conversations and exchanges of ideas, our industry will become stronger.
In the past few years, we've had some great contributions from SEO experts such as Ryan Murton, Paul Reilly and Nick Garner, Geolocation specialist Anna Sainsbury, Marketing guru Tom Galanis, legal heavyweight I. Nelson Rose, Libertarian stalwart Patrick Basham and many more.
If you're looking for an outlet for your ideas and opinions, please contact Bill Beatty for further details.
Comments