London-based game developer King Digital Entertainment reported a 16% decline in Q3 revenues to $523 million along with a 20% drop in earnings compared to the same period a year ago.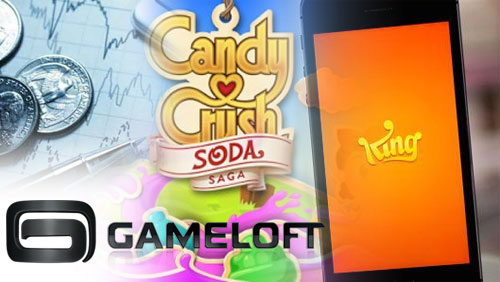 The company's adjusted EBITDA fell from $290 million to $216 million with net profit falling 38% to $142 million. King continues to struggle to convince investors that it can survive without Candy Crush.
Despite the drop in revenue and profit and the negative perception about its business,  King Digital Entertainment remains optimistic that it would be able to bounce back on the strength of improving revenue from its games not named Candy Crush.
In the last quarter, King's non-Candy Crush games made up 49% of its revenue, up from 41% in the previous quarter. Revenue from games other than Candy Crush also increased to $264 million, a significant increase from the $165 million in revenue it earned over the same period a year ago.
"Our non-Candy Crush business alone makes us larger than any other mobile games company," Chief Executive Riccardo Zacconi said, as quoted by the Wall Street Journal.
The company also launched its follow-up to Candy Crush, called Candy Crush Soda Saga that it hopes will take the popularity of its predecessor to new heights, thereby convincing analysts that it is, in fact, more than a one-trick pony.
Gameloft Indonesia office got raided by local police
French video game developer Gameloft had its Indonesia office raided by local police authorities after it was mistakenly identified as an illegal gambling office by local residents.
Local news site Tribun Jogja  reported that undercover Indonesian police first attempted to enter the studio without a warrant and attempted to "force their way past security". Then a second wave of police officers, all in uniform, arrived in the office with a warrant in hand.
Gameloft employees were then subjected to questions on the company's business, including the types of prizes it offered to players who play their games. The police eventually left the Gameloft studio without making any arrests after it was determined that there was some form of misunderstanding between the complaints made by residents and the police's understanding of these complaints.
According to Tribun Jogja, Police Commissioner Aryuniwati confirmed the police's attempted bust while also admitting that the raided yielded charges and arrests.
Comments