iGaming operator Cozy Games have inked a deal with the cryptocurrency operator, GoCoin, in an industry first that will see the gaming specialists deliver bitcoin, litecoin and dogecoin payment options on its platform.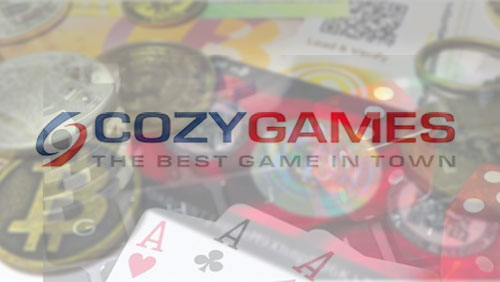 If iGaming operators wish to continue doing business with customers based in the UK then they are going to have to come up with some innovative ideas to recoup the costs that are going to end up in the UK Government's taxation coffers.
On Dec 1, 2014, iGaming operators doing business with UK based players will have to pay a 15% point of consumption (POC) tax, and the Isle of Man based software specialist, Cozy Games, have reacted by adding a string of cryptocurrency options to their product, courtesy of a relationship with the international payments platform GoCoin.
The deal will see Cozy Game become the first regulated iGaming operator in the world to offer cryptocurrencies such as bitcoin, litecoin, and dogecoin as payment options for their customer base.
"GoCoin is the frontrunner bringing deep cryptocurrency expertise to the regulated iGaming sector, which was key in our decision to integrate their platform," said Sreeram Reddy, CEO of Cozy Games. "GoCoin's solution is adaptable and compliant with Internet gaming law, allowing us to safely adopt the latest payment innovations while focusing on our core strength of delivering an excellent online experience for our players."
Reddy is one smart cookie. He has over a decade of experience in the iGaming business, and he originally cut his teeth working for Party Gaming Plc., where he played a vital role in the creation of Party Bingo and Party Casino brands.
Introducing the option of digital currencies helps reduce the heavy costs associated with the normal payment channels that we are all used to. It's also hassle free with GoCoin taking on the burden of security, market volatility, and the complexity of handling the digital currency.
"By accepting cryptocurrencies through the GoCoin payment platform, regulated online gambling operators can engage new markets like the underbanked that are historically difficult to reach," said Steve Beauregard, co-founder and CEO of GoCoin. "Our engineers are actively working with regulators to develop clear guidelines that stay within the law while also respecting a player's right to privacy.
GoCoin was founded in July 2013 and has bases all over the world including Boston, Douglas, London, Santa Monica and Singapore.