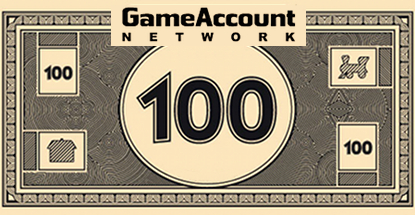 Online gambling platform provider GameAccount Network has launched its free-play online casino with New York's Empire City Casino. The Yonkers Racing Corp.-owned facility's website now features GameAccount's Simulated Gaming product, which Yonkers general counsel Tim Rooney said offered "a portfolio of slots themes that guest will recognize from Empire City's casino floor." GameAccount inked a similar deal with Pennsylvania's Parx Casino in July.
GameAccount also announced plans to launch Simulated Gaming in Australia with an unidentified consortium of land-based gaming venues. Assuming no regulatory barriers emerge, the product is expected to go live in Q1 2015, at which time the identities of the "six major Australian community-based clubs" will be revealed. The free-play system is capable of switching over to real-money gambling should Australian politicians ever get around to legalizing anything other than online sports betting.
Last month, GameAccount reported losing £0.9m in H1 2014. Revenue in the six months ending June 30 tumbled 53% year-on-year to £4.2m, largely due to lagging sales of GameAccount's real-money gaming system to casino equipment manufacturers. GameAccount reported an earnings loss of £400k compared to positive earnings of £5.9m in the corresponding period last year.
GameAccount CEO Dermot Smurfit said the pace of development of real-money gambling in US regulated markets had been "slower than expected" while initial performance metrics for its free-play product were "significantly ahead of expectations." Dermott expects 2015 will see simulated gaming "substantially compensate" for GameAccount's laggard real-money US operations.
GameAccount also stated that it plans to launch its mobile casino product in Q1 2015 with an as-yet unidentified US casino operator. The mobile offering, which will allow casino visitors to gamble on their personal devices while on the undisclosed casino operator's premises, will offer HTML5 slots games as well as iOS and Android apps. Smurfit said "on-property mobile casino gaming is the natural evolution of internet-based gaming for US casino operators."
Comments