CalvinAyre.com joined VisitMalta, Gaming Intelligence, APCW, Simka Consulting, Casino City Press, Online Casino Reports, Gambling Portal Webmasters Association, CasinoCity, Gaming Meets, Eve, Sports Betting Community, Power Media Group and the Scandinavian Business Forum as a media partner of SiGMA 2014.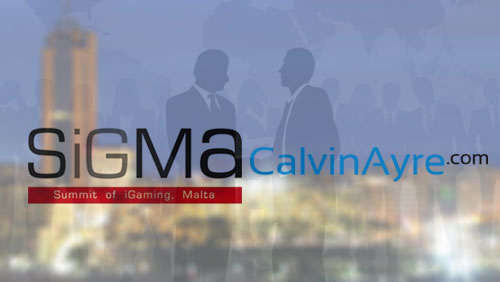 Summit of iGaming in Malta, SIGMA, is set to become one of the largest dedicated Remote Gaming exhibitions and conferences, with 2,000+ delegates, 60+ top-level speakers and about 70 exhibitors. The conference will be held on October 30 to November 2, 2014 at the InterContinental Hotel, St. Julian's.
Malta is located in the heart of the Mediterranean, in close proximity with the African, European and Asian continents—a host of 250 iGaming companies, over 450 licenses and scores of companies in line to become regulated. The market employs a solid workforce of 8,000, making Malta an ideal platform to host such event. With an attractive lotteries and gaming jurisdiction as well as a solid EU-approved taxation system, the country host quality affiliates and expats who have settled in Malta and decided to combine an ideal working climate with unrivalled quality of life.
SIGMA 2014 will feature a five-star, state-of-the-art exhibition space for both interactive gaming suppliers looking for new and existing operators as well as operators looking to attract affiliates and marketing partners. The conference is two-tracked, with track one targeting suppliers and c-level executives, focusing on remote and digital gaming global regulation, the legal landscape, best practices in operations and marketing and the convergence between interactive and land-based gaming. The second track is targeted for affiliates and SEO, focusing on remote gaming acquisition and will feature SEO professionals, latest e-marketing techniques, industry trends, affiliate, social media marketing tactics and more.
The goal is to bring together the entire Gaming community, from affiliates and operators through to regulators and vendors.
Who Should Attend?
Digital Games representatives
Remote Gaming operators and associations
Regulators and related government entities
Land-based operators
Recruitment agencies
Affiliates
Lottery, racing, sports betting and skill game representatives
Industry vendors and suppliers
Marketing, media and communications firms
Legal firms
Financial institutions, accountancy and consultancy firms
B2B I.T. and software providers
Social media innovators
For more information visit www.maltaigamingsummit.com
Send an email to [email protected] or call +356 99263626