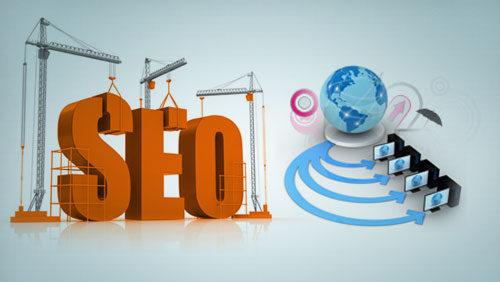 This is the first in a series of articles, which aims to systematically reveal to anyone planning to procure SEO services, a number of key issues, which usually go overlooked when buying SEO or related services. While you may not have considered these issues, they are in-fact extremely crucial and need to be carefully understood before engaging with an SEO supplier.
#1 – Which of my competitors does the agency also service?
Exclusivity has been a key issue, which I've always felt strongly about for many years. Having worked in two separate UK top 10 agencies, both of which specialised in their own specific industries, iGaming the Financial Services. I quickly came to realise that simultaneously controlling five of the top ten positions for "Bingo" or in the agency before that, where we controlled six of the top ten positions for "Car Insurance".
Would you be happy as a client knowing that you are one of a number of operators or affiliates being serviced by the same SEO supplier?
While you might feel like you're in safe hands, given the number of great case studies, which is very true. You probably don't realise that you are now part of a manipulated bid war, prices are forced upward and each client in the bid war is played off against each other for the higher positions.
Further more, strategies and learning's from your performance is now being used to benefit your direct competitors. You will never have visibility on this inflationary an (in my opinion) unethical tactic, and this was one of the very first problems with SEO agencies, which I set out to solve when founding Media Skunk Works.
Solution: the supplier must operate a policy of exclusive service provision.
My preferred solution to this is what we call "Objective Exclusivity" where we do not engage with two clients who share the same SEO objectives. Here are two examples:
Sportsbook in UK, English language
Casino in Germany, Turkish language
Casino Games in UK, Singapore, Malaysia, Simplified & Traditional Chinese.
Clearly once you break out into various countries and expat communities there are a vast array of potential combinations for an SEO supplier with multi-lingual, multi-product expertise, which eliminate conflicts of interest while opening up a huge potential market.
#2 – How can an SEO agency's business model support exclusivity?
Over and above product and region, an agency with limited linguistic capabilities or a specialism biased toward sports (for instance) would ague that their business model doesn't support exclusivity. Equally, an agency may also argue the validity of "Individual Swim Lanes" meaning that they have separate teams working on each account thus isolating your SEO activity which drives healthy internal competition.
To this I say: "Bulls**t!"
In my previous roles, I sat in more meetings justifying this issue than anyone! Here's precisely why you should never buy into this agency bulls**t.
An SEO agency is in the business of growing your organic traffic and revenues, finding new traffic opportunities and delivering growth. Part of their plan should be to build their growth and success on top of your growth and success. While we usually take on large iGaming operators, we occasionally take on small affiliates, simply because we like them and they're a pleasure to work with. Yes there's more to life than money. It's actually very rewarding to take a small affiliate and develop them into a huge affiliate and in a growing number of cases help them transition to becoming an operator.
Solution: Plan reinvestment into relationship to encourage a happy monogamous marriage.
If your supplier isn't prepared to consider this approach, expect promiscuity and a series of extra-marital affairs to ensue.
#3 – Why should my agency be indemnified against my potential loss of revenue?
Part of the problem with SEO over the years is dogma. Crazy things just seem to mysteriously become standard practice without rhyme or reason.  So it came to pass that SEO agencies indemnify themselves entirely, because that's how it is and that is how it's always been since the beginning. Google is a black box, an unpredictable third party, it's no one's God given right to so much as be listed in their index, let alone rank page 1 for anything further more. Penguin has punished countless sites for activities things they did a decade ago. That's why agencies indemnify themselves!!!!
So I gave this a lot of thought. It's be big problem which allows an SEO supplier to take risks with your brand, some of which you will always remain invisible.
Here's an example: –
Perhaps you're a sophisticated buyer and your Head of SEO has specified precise quality requirements. These quality guidelines ensure the business critical deliverables (i.e. the Links) are of the highest quality with a diverse and organic anchor text mix.
In this instance one would think that indemnity makes sense and (after all) the client is steering the supplier by prescribing the deliverables. You are essentially guiding the link strategy.
Right?  So why would I question the supplier's indemnification clause?
Think about this for a moment: –
Imagine if that same SEO agency has another six casino clients, each of clients, a sizable link buyer. Link acquisition is a resource intensive activity when done correctly. The agency will be struggling to deliver these links. How do I know this?
Currently we have a number of large agencies outsourcing their link building to us. Some of them outsource all their link building to us, while others only send only their tough orders, notably Finnish, Norwegian and now Dutch (which became tough almost over night along with Dutch regulation.)
Given that link building accounts for such a large portion of an iGaming SEO budget and it's component, which requires the highest care and attention. It's vital that the method of delivery is clearly prescribed and not just the output deliverables (i.e. the links).
The following items need to be considered when drawing up an agreement with an SEO supplier.
The use of 3rd party link brokers
The use of content and link networks.
Cross-client link pattern similarity as a KPI
Security & communications in link placement negotiations
Consider the risk associated with the above items and despite whatever is agreed between yourself and an SEO supplier. How would you enforce or even observe the business processes related to delivery of links?
The fact is, you can't…
Let's imagine, both parties have agreed that the supplier will not use link brokers or content networks, and that link pattern similarity between clients is to remain below 1%.
Impossible…
Now, lets revisit that indemnity clause.
Let's look at worse case scenario:
Your brand takes a manual action from Google, which costs your business the entire revenue from your main brand.  The agency is entirely indemnified.
What you don't know is that in the background, the agency has been buying links from Indian brokers who distribute lists of domains to potential customer often to Gmail accounts.
How could you tell? Even with this visibility, who is culpable for the SEO damages?
The only way to protect against this is to do the following: –
1)       Reserve the right to perform an on-site audit without prior notice.
2)       Prescribe within the contract the methods and processes for delivery.
As you can now see, SEO isn't quite as clear-cut as you may have previously thought. In my experience through the years, there's a lot that can go wrong and when it does go wrong (which it often does for many) it's very expensive.  Part 2 of this article will cover four more important considerations when buying SEO services.
SEO is unregulated and carries a high degree of risk. It's important to mitigate this risk as much as possible and ensure that your supplier has your best interests – don't accept SEO industry dogma, just because the agency claims, "It's standard practice".  If the deal on the table seems one-sided and favours the supplier, stand firm and insist of a fair deal.
Paul Reilly is the founder of Media Skunk Works. An Innovation Lab based at the University of York. He specializes in large scale, business critical link building for the iGaming industry and uses big data to avoid the many traps set by Google.
Comments