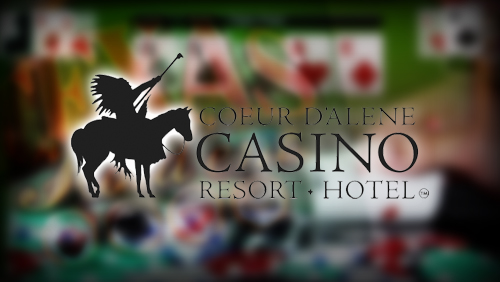 Representatives of the Coeur d'Alene Casino and Resort, in Coeur d'Alene, Idaho, have suggested that up to 49 jobs could be lost if they do not win their legal battle to host Texas Hold'em poker games and tournaments in their casino.
It's that age-old argument again.
Is poker a game of skill or luck?
The state of Idaho and Judge Lynn Winmill believe that it's a game of luck and that could cause a few problems for the Coeur d'Alene Casino and Resort.
In a bid to keep up with their competition in Washington, the Coeur d'Alene people notified the Idaho Lottery Commission of their plans to open a live poker room earlier in the year. Speaking at the time, H. Hancock, the Tribe's legislative director, told the CDA Press, "Poker is basically played all around the state every night in people's homes, at family reunions, at nursing homes and in family rooms. It goes on every day."
The tribe's argument is the belief that poker games fall within the confines of Class II Gaming under the Indian Gaming Regulatory Act and therefore not subject to state laws. The Lipay Nation of Santa Ysabel is citing the same reasons behind their plans to offer real money online poker at Privatetable.com.
The National Indian Gaming Association classifies Class II Gaming as "non-banking card games" and the tribe argued that the casino's Texas Hold'em games were "non-banked" with the casino taking a small rake to pay for the role of the dealer only. They argued that because poker was a game of skill and therefore mano e mano that it was similar to pari-mutuel betting.
The tribe went ahead and opened its poker room and the state issued a lawsuit against them citing a violation of Idaho law. Judge Winmill agreed with the state and ordered them to cease immediately.
Understandably upset, the casino lodged an emergency appeal and Judge Winmill denied a motion to suspend his injunction and the matter will now be taken to the federal appeals court.
"We still believe that we have valid legal arguments under federal law for offering poker at our casino and the court's decision did not fully consider some of those arguments," tribal attorney Eric Van Orden told the Spokesman-Review.
The Tribe is also arguing that the decision could result in a loss of much needed jobs.
"If the Texas Hold' em tournaments continue to be enjoined, the tribe and/or its members will suffer significant harm in that the tribe may be forced to terminate, eliminate, and/or jeopardize the continued employment of its members, and other nonmembers, whose jobs support the operation of such tournaments," stated Casino CEO David Matheson.
The case continues.
Comments