PAN PACIFIC CHAMPION JI XIAN TO FACE UNDEFEATED SONG YA DONG
PLUS: TOP LIGHTWEIGHT CONTENDER ADRIAN PANG TO MAKE ONE FC DEBUT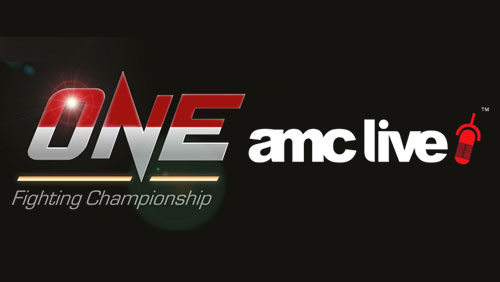 22 September 2014 – SINGAPORE: Asia's largest mixed martial arts organization with a 90% market share, ONE Fighting Championship™ (ONE FC), in partnership with AMC Live, will hold its first event in China on 31 October. ONE FC: DYNASTY OF CHAMPIONS, is set to take place at the The Gymnasium of National Olympic Sports Centre in Beijing. Top Chinese bantamweights will collide as former pan pacific champion Ji Xian faces the undefeated Song Ya Dong. Top lightweight contender Adrian Pang will clash with Vincent Latoel in the co-main event.
Tickets for ONE FC: DYNASTY OF CHAMPIONS will be available for sale in October. Ticket categories begin with the full Red Carpet and cageside experience for VIPs at RMB 1680. Tickets valued at  RMB 880,  RMB 480 and RMB 280 are also available.
Ji "The Executioner" Xian has made a reputation for himself as one of the top mixed martial artists in Asia. With a background in Sanda, Ji proved that he is one to watch out for in the MMA scene when he went undefeated in his first eight fights, winning a title in another promotion. He is now set to test himself against the best mixed martial artists in his division and will begin his quest for the ONE FC championship with a bout against Song Ya Dong.
Song Ya Dong is one of the brightest prospects in the world of MMA. He has already won four professional mixed martial arts bouts before his 20th birthday and is one of the most highly touted mixed martial artists to ever emerge from China. He will face his biggest test to date  in compatriot Ji Xian. Song is best known for his takedowns and will make good use of them against fellow grappler Ji Xian.
Adrian Pang is one of the top lightweights in the world. A veteran of 28 fights, Pang was previously a champion in another promotion and will now make his ONE FC debut with his sights set on capturing the prestigious ONE FC lightweight world championship.
In his first four bouts with the promotion, Vincent Latoel has established himself as one of the most exciting mixed martial artists on the ONE FC roster. Latoel began his career as a dutch kickboxer but has developed an all-action style that has proven to excite audiences. Latoel will be a tough litmus test for Pang as both fighters look to make a statement on 31 October.
Fans around Asia can catch all the action live on FOX Sports 3. Check your local listings. Also, fans from around the world can witness the action online via live streaming at www.onefc.livesport.tv. The first two undercard fights are available for viewing free-of-charge and the main card fights will be available for purchase at just US$9.99.
For more updates on ONE Fighting Championship™, please visit www.onefc.com and follow on Instagram and Twitter @ONEFCMMA, Facebook at www.facebook.com/ONEFCMMA and Weibo at http://www.weibo.com/onefc.
About One Fighting Championship
With a 90%+ market share in Asia, ONE Fighting Championship is Asia's largest Mixed Martial Arts (MMA) organization.  Headquartered in Singapore, the world's most exciting mixed martial arts organization hosts the best Asian mixed martial artists and world champions, all signed to exclusive contracts, on the largest media broadcast in Asia. ONE Fighting Championship™ has partnered with FOX and STAR Sports for an unprecedented 10-year cable television deal with a coverage that spans 70+ countries across the world.
About AMC Live Group
AMC Live Group is a multi-disciplined concert and event management company focused on creating lasting top quality experiences for artistes, corporations and fans. Headquartered in Chengdu, China with global offices in Singapore, Malaysia and Taiwan, AMC Live Group has successfully carved a niche for themselves since their establishment in 2007. Past projects include mandarin acts such as Mayday, Stefanie Sun, Jay Chou, Faye Wong, Eason Chan and Sodagreen as well as English acts such as The Cranberries, Suede, Avril Lavigne and Elton John, in cities such as Hong Kong, Toronto, Vancouver, Bangkok, Taipei, Singapore, Kuala Lumpur and parts of the Western China region. For more information, please visit www.amclive-group.com and follow us on SIna Weibo http://weibo.com/amc2011.
AMC Live Group是一个跨领域的演唱会与活动管理公司,公司的重点是为艺人、企业和歌迷创造持久的顶级体验。总部位于中国成都,并在新加坡、马来西亚和台湾设有全球办事处的AMC Live Group,自2007年成立以来,已成功打造本身的利基市场。集团也曾在中国,香港,多伦多,温哥华,曼谷,台北,新加坡,吉隆坡等地区举办过的演唱会包括五月天、孙燕姿、周杰伦、王菲,陈奕迅与苏打绿等等演唱会。西方演唱会也包括Cranberries, Suede, Avril Lavigne 和 Elton John演唱会。欲知更多详情,请浏览网站 www.amclive-group.com, 新浪微博http://weibo.com/amc2011.
Media Contact:
Loren Mack, ONE FC
(e): [email protected]
(m): +65 9771 5617
@LorenONEFC
Comments