Everleaf's company director, Michael Zwi Oros, appears before a magistrate in a Maltese court accused of misappropriation of player's funds and failure to pay outstanding gaming taxes and licensing fees.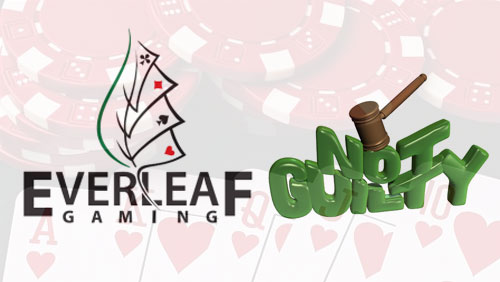 It's finally happening.
After years of frustrating inaction, a member of The Everleaf Gaming Network is finally facing the beak in Malta.
Michael Zwi Oros, the 33-year-old, Swedish director of the online poker company, Everleaf Gaming, has appeared before Magistrate Doreen Clarke, charged with misappropriation of €800,000 in players funds. He was also charged for not paying the Lotteries & Gaming Authority (LGA) Malta appropriate taxation and licensing fees.
Oros pleaded not guilty on all accounts.
The Swede has been granted €20,000 bail and given an order to stay on the island of Malta. He must also visit St Julian's Police Station on a daily basis. The criminal investigation appertaining to the second director: Jean Pavili, is still ongoing.
The LGA suspended Everleaf's license on the 26th July 2013, almost 12 months after players had started to complain to the LGA about their mistreatment at the hand of the troubled company. The LGA even went as far as to publicly state that most of the complaints were fake, and were instead created by former affiliates of the online poker network.
The Everleaf situation went belly-up after they withdrew from the US market, and refused to allow US players to withdraw their funds unless they had a bank account, or another method of receiving payments, outside of the US.
In August, a very angry former Everleaf customer and 2+2 forum poster Sepholdem was rallying the troops to hold a demonstration against the LGA at the ICE Totally Gaming event, due to be held in London 3-5 Feb. The LGA have a stand at the event.
Sepholdem also asked affected players to complain to the EU Parliament, and contact the European Commission Vice-President Michel Barnier, and also Joe Cuschieri, the head of the LGA, to complain about their poor treatment.
None of the reports emanating from the Maltese courts mention where the misappropriated funds are, or if/when/how players will see their money returned.
Joseph Cuschieri, executive chairman of the LGA, told the media: 'that after months of investigations, the Malta Police have now managed to arrest one of the two directors of Everleaf and is committed to continue with its efforts in bringing to justice the other director who were ultimately responsible for the operations of Everleaf.
"Our key objective is to recover the funds owed to the players. We are committed to ensure that player funds are protected at all times and to this effect, the LGA will be taking concrete measures to strengthen its player protection mechanisms well beyond the benchmarks in Europe and other jurisdictions."
The case continues.
Comments