The Summit of iGaming, Malta (SiGMA) is set to launch its inaugural gaming conference this year, and organizers are already anticipating the country to be hub of gaming conferences in the future.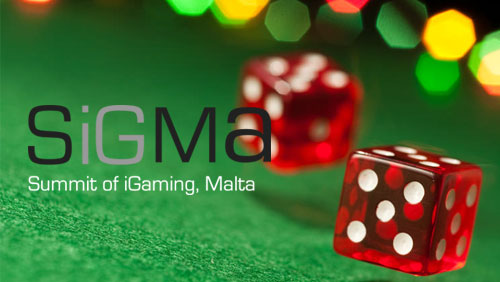 SiGMA 2014 will be held at a 3,600 square meter state-of-the-art exhibition space from Oct. 30 through Nov. 2. The conference is set to be the largest iGaming summit ever to be held, with an expected 500-plus delegates, 60-plus top-level speakers, and over more than stands.
Event organizer Eman Pulis believes this location should be ideal, as SiGMA 2014 will feature a five-star, state-of-the-art exhibition space for both interactive gaming suppliers looking for new and existing operators as well as operators looking to attract affiliates and marketing partners.
The multifunctional venue, The Bay Arena, is currently being transformed into the foremost facility in Malta for the hosting of high end events through a two million euro investment by owner Eden Leisure Group.
"We are proud to be among the first to use these new state-of-the-art facilities. The exhibition part of the summit is almost sold out, six months away. Situated in St. George's Bay and annexed to the 5 star InterContinental, the venue is a stone's throw away from all accommodation options," Eman said
Chairman of the Maltese Lotteries and Gaming Authority (LGA) Joseph Cuschieri said, "Malta already enjoys a solid reputation and is host to an excess of 250 iGaming companies, and over 450 licenses. Malta's iGaming market employs a solid workforce of 8,000; making the country an ideal platform to host such an event."
"With an attractive lotteries and gaming jurisdiction as well as a solid taxation system in full compliance with EU directives," Cuschieri explained, "the country is also host to many quality affiliates and expats who have settled in Malta and decided to combine an ideal working climate with unrivaled quality of life."