Hasher's United is the first global conference to focus on the critical issues facing cryptocurrency miners. The event will be held at the Tuscany Hotel and Casino located in Las Vegas, Nevada on October 10th and 11th, 2014.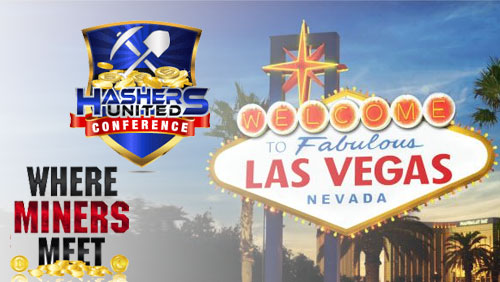 Hasher's United is an initiative started by the Final Hash, LLC group, located in the Energy Corridor of Houston, Texas. The company's main area of expertise extends to the mining of altcoins, using GPU cards, followed by the exchange of the same to other currencies or commodities, such as BitCoin, LiteCoin, gold and silver, among many other options.
The conference tackles pertinent issues, delves into the technical realities and provides working solutions on how to be a more cost-effective miner and to improve your operations and generate greater profits.
Covering all cryptocurrencies, Hashers United features over 35 interactive and practical workshops led by over 25 first-rate speakers, experts, coin creators and everyone in between who were selected for their commitment to mining and cryptocurrencies.
The keynote speakers will include Tim Draper, Hass McCook, Charlie Lee of LiteCoin, Vitalik Buterin of Ethereum, Phil Maher of MasterCoin and Poramin Insom of VertCoin.
Expect insightful debates, practical workshops and plenty of takeaways that will have you buzzing to get back to your mining operation to implement them.
The conference will also include key figures from tax, legal and regulatory bodies that will provide important updates. In addition, workshop leaders will cover topics including protocol scrutiny, algorithm analysis for better strategic planning and operations; more effective rig building; live mining demonstrations; and workshops covering profitability, investment, cryptocurrency management and more!
California based Bitcoin and altcoin mining equipment supplier ZoomHash is one of the sponsors of the event.
If you would like to attend the Hasher's United Conference, Early Bird tickets are still available online. One Day and Networking Only passes are also purchasable for anyone that prefers these options instead.
For more information, visit their website at http://www.hashersunited.com/.