Damian Aspinall, the owner of the Aspers Casino chain, is a bright spot in an often-murky business, using his fame and fortune to help conservation.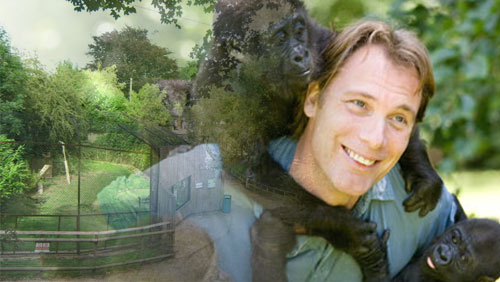 It's not a new story, but it's a great story.
The poker world is awash with tales of robberies, spit guards, chip scandals, laptop thievery, death, sex, drugs, illegal sports betting rings and Gulfstream jets.
It's become a daily occurrence to turn on the kettle, flip open that laptop and watch a YouTube video of a poker player throwing a naked porn star from a roof.
Sometimes the gambling industry needs a cute and cuddly story.
As far as I am aware Damian Aspinall, the owner of the Aspers Casino chain, has never thrown a porn star from a roof, but it seems he may have swung from a few of them.
The man who once dated Naomi Campbell and Elle MacPherson is currently starring in a YouTube clip that is doing the social media circles. It's a few years old, but you can never tire of watching videos of a piano-playing mouse, a cat rescuing a child from the jaws of a pit bull, or an ape reunited with his former owner.
Whereas some casino owners may use their money to kick start an illegal sports betting ring, purchase large quantities of drugs, or trying to nuke online gambling; Aspinall uses the money we lose on red or black in the field of conservation.
In a 2013 interview with The Guardian newspaper, Aspinall said, "Some animal people have a deep-rooted connection, and it comes from very deep in here," he said, pounding on his heart. "When you look at your cats or dogs and they look into your eyes, there's an understanding and a level of love like they're your children. You see their pain, you see their love and you instinctively understand their wants and needs. Imagine having that with primates and lions!"
The son of the former gambler and zookeeper, John Aspinall, got the opportunity to test this quote to the limit when he travelled to Gabon to be reunited with a 10-year old Gorilla called Kwibi; a primate that Aspinall had raised in the UK before releasing him, in Gabon, five years earlier.
I will let the video do the rest of the talking.