Gibraltar – 31 July 2014: Inchinn, a leading provider of Instant Win Games (IWGs) to lotteries in the UK, Eire and the U.S. has joined the Odobo Developer Program and becomes one of 25 active developers on the platform.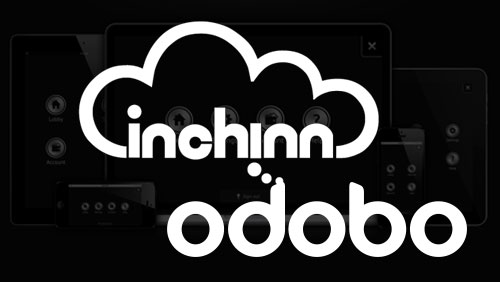 London-based Inchinn is set to bring a number of its popular titles to a wider audience via the Odobo Marketplace. Titles such as Invader Cash, Payout Pest and Cash Cowboy have proven popular in the U.S. as well as a bespoke Pinball game for the Georgia State Lottery where they have previously been available. A single integration with the Odobo platform will widen the distribution available to this studio by providing access to multiple leading operators.
After finding success working for media clients such as the BBC, Channel 4 and MTV, the studio was approached and asked to provide content for Camelot – the UK National Lottery provider. Inchinn has made great strides towards changing Instant Win Games for the industry by introducing new formats and arcade-style gameplay. This differs from the common 'scratch and match' Instant Win ticket design and delivers a more engaging player experience. This innovative player-first approach secured Inchinn's place as one of the UK National Lottery's leading suppliers within the first six months of embarking on their contract.
Lee Bowden from Inchinn said, "Today's gamers often find the content on offer is either too simplified or too complicated. We build games that players recognise from the arcade and add a real-money game mechanic. Players have responded exceptionally well to the new formats and working with Odobo allows us to focus on the innovative elements of game development that drive our success and great game production. They handle compliance, localisation and provide state-of-the-art tools that will ensure our games continue to deliver over and above the industry standard."
Julian Jarvis, Chief Business Affairs Officer at Odobo, said, "As a leading content supplier to the UK's National Lottery and a studio brimming with creativity we've been interested in working with Inchinn for some time. Its ethos is closely aligned with our own. We both value the player experience and look for new formats that fit with market demand. We know that Inchinn will react to market changes and produce content that increases player retention. We're thrilled to list them among our approved developers."
About Inchinn
Based in the jewellery quarter in the city of London, the newly regenerated "Tech City" part of the capital, Inchinn leads the way as one of the UK's leading digital and creative gaming agencies.
After finding its feet with applications for renowned media clients such as the BBC, Channel 4 and MTV in 2010, an invitation arrived to work with Camelot and the UK National Lottery in the provision of Instant Win Games (IWGs).
Within just 6 months, Inchinn emerged as their number one agency and over the next two years have completed over 40 games and have been entrusted with such global and high profile properties such as Bejeweled, Monopoly, Battleships, Top Cat, Connect4 & their Bingo offering. With games now running with lotteries in Ireland & the U.S, Inchinn is one of the most experienced game developers for the lottery & softer gaming market places in the world.
About Odobo:
Odobo has developed and deployed the industry's first HTML5 Marketplace and Developer Program for the real-money gaming industry. The result is a modern, fully distributed and cloud-enabled solution devised by industry veterans specialising in mission-critical systems.
For operators
The Odobo Marketplace is an integrated "App Store" where the latest HTML5 games can be licensed from developers on the platform. A single integration provides access to the full Odobo content portfolio. All games are presented with profiles that contain promotional imagery, descriptions, screenshots, icons, commercial terms, territorial rights, languages, marketing assets, and exposure details. Like other app stores, deploying and configuring any game takes just a few clicks, with no downtime or assistance required from technical operations.
For developers
The Odobo Developer Program provides an opportunity for studios worldwide to get their games into regulated markets. The program specialises in recruiting, supporting, and assisting developers through their entire game production process. Developers are supported with an impressive array of state-of-the-art technologies and services that include: Game Development Kit (GDK), HTML5 development tools and environments, game engine creation and mathematical verification, compliance support, localisation screening and oversight, marketing and promotional bundling, in addition to business development with operators.
For players
Odobo's approved developers offer a high-quality and diverse set of games that play across all devices. Players are encouraged to learn about the games and play them for free via our games discovery channel, Odobo Play. Players can then choose their favourite operator to play for real-money. Odobo Play will soon be available via a Native App for iOS.
Odobo, based in Gibraltar, is licensed and regulated by the Gibraltar Gambling Commission. The company employs over 80 staff.
Odobo, Odobo Marketplace, and Odobo Play are registered trademarks of Odobo Limited.
Victoria Bonner
PR & Senior Copywriter
E: [email protected]
S: Victoria.Odobo
M: +350 58007782
T: +350 200 66899
S: Victoria.Odobo
T: Vikbonner
Odobo Limited
9A Glacis Road, Gibraltar