The much awaited Global iGaming Summit is only a few days away. On July 14 to 16, there is only one place where you need to be—Hyatt Regency, San Francisco.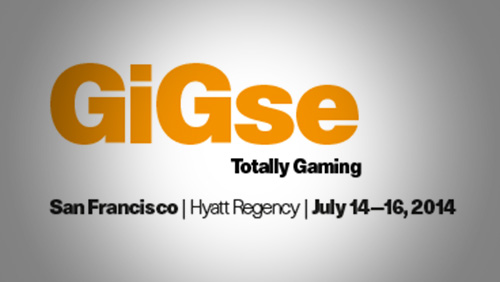 By now, anybody with any inkling of interest in the iGaming industry will be in attendance at what's being estimated to be one of the biggest industry conferences of the year.
Think there's some sprinkles of hyperbole there?
The Global iGaming Summit is only in its second year and yet, it's already being tipped as a must-attend event that will showcase no less than the best minds in the iGaming industry. This early, the conference has over 700 high-level industry professionals that have all confirmed to be there in some capacity. That's 700 brilliant industry minds that you can meet and talk to, not to mention learn from.
This year's event is even more crucial as the US iGaming market enters a brave new frontier, having been embraced by a growing number of states that are all pining to get in on the burgeoning industry. Nevada, New Jersey, and Delaware were the first ones to jump on board and as we've seen in recent months, more and more states are beginning to look into the possibilities of punching their own tickets on the bandwagon.
This unprecedented level of interest in iGaming in the US is why the Global iGaming Summit has come at a perfect time for everyone involved—and wants to be involved—in the industry. Not only will you get the opportunity to rub elbows with the best minds in the business, but you can also take the time to become more immersed in the complexities and opportunities the industry has to offer.
A wide range of speakers will be in attendance, each focusing on specific and relevant topics related to the business. Among the prominent names include Nevada Gaming Control Board Chairman A.G. Burnett; 888 Holdings CEO Brian Mattingley; Caesars Interactive CFO Craig Abrahams; Party Poker CEO Norbert Teufelberger and former Pennsylvania Governor Edward Rendell, among others.
That's just a small sample of who you can meet at the Global iGaming Summit. By now, you probably have a clearer picture on why this conference should be a must-attend event for anybody with any kind of business dealings in the iGaming industry.
If you still haven't registered, don't wait until the very last minute to do it. Register now at www.gigse.com or contact Shane Mortimer at +44 (0) 207 384 8113 or [email protected]
Comments