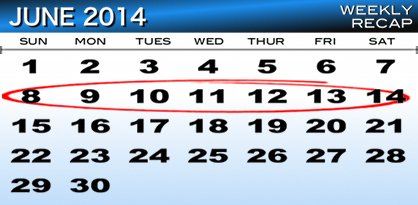 THE AMERICAS
Amaya Gaming pulled off the biggest deal in the history of online gambling by paying $4.9b to acquire PokerStars and Full Tilt Poker, the full ramifications of which are yet to be fully understood; New Jersey's online gambling revenue fell for the second straight month; International Game Technology reportedly went looking for a deep-pocketed buyer; Betfair inked a New Jersey sponsorship with Live Nation; an American Gaming Association survey found support for casinos at an all-time high while casinos were told not to deal with people who got high; New Jersey cops busted a sports bet ring run by senior citizens; Zynga launched its new Poker Leagues; MGM Resorts got Massachusetts' first casino license; Rebecca Liggero profiled the entrepreneurs behind real-money fantasy sports startup Pro Draft League and online fraud prevention outfit Centurion ID ; Lee Davy recapped the first third of the World Series of Poker while somehow finding the time to interview Dutch Boyd, Bertrand Grospellier, Faraz Jaka, Andrew Lichtenberger, Jeff Madsen, Craig McKorkell, Bryan Micon, Dominik Nitsche, Andrew Teng and Sam Trickett.
EUROPE
The European Court of Justice said German states didn't have to recognize Schleswig-Holstein's online gambling licenses; Betfair turned in record profits last year on fixed-odds betting growth; Paddy Power earned the wrath of football legend Péle; a pair of Bitcoin sportsbooks launched in time for the World Cup; William Hill took a £400k bet on the Scottish independence referendum; 'pick up coach' Kezia Noble discussed how to apply seduction techniques to the online gambling industry and Alexandre Dreyfus talked up plans for the Global Poker Masters event.
ASIA
China busted a major online sports betting ring while Hong Kong police made their first betting arrests half an hour before the World Cup kicked off but even the city's prisoners are wagering on the matches; Japan's casino legislation encountered yet another roadblock; Chinese cops were accused of protecting the Guizhou gambling den that blew up in January; the coup in Thailand helped the authorities uncover more illegal casinos; Sportsbet's giant Jesus balloon annoyed Melbourne's masses; SJM Holdings' CEO added more confusion to the UnionPay card crackdown; Bodog strengthened its IT team in time for 'betting's biggest summer;' Rafi Farber pondered whether NagaCorp's Russian casino plans make it a good stock buy; the former derivatives trainers behind Sports Action Charts want to help bettors make better decisions and Hogo Digital's Chris Wieners discussed how to improve search engine marketing in Asia.