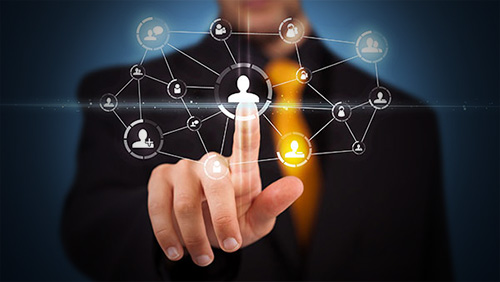 'm gettin' jacked; I'm breakin' myself
I can't believe they're taking Warren's wealth
They took my rings, they took my Rolex
I looked at the brothers and said, "Damn, what's next?"
From Regulate (Nathaniel Hale/Warren Griffin II, Jerry Leiber and Mike Stoller)
It's going to suck big time for affiliates if and when the taxman comes a-knocking, if indeed that's what regulation entails. If he does, it would prove there is more than one Warren in the iGaming affiliate game with a spot of foresight, although I'm pretty sure the G Funk era preceded the first online gaming transaction… so G has one over on Jolly.
To regulate does not necessarily mean tax burdens or decreased earnings on the affiliate. There are and will continue to be contrasting differences from market to market, with varied implications, financial or otherwise, on the affiliate. There may just be a way of simplifying it all. One thing is for certain —times they are a-changing.
Long gone are the halcyon days of a humble affiliate sitting comfortably behind his desk, with his worries limited to rare Google algorithm changes or the whim of an affiliate program payments team wiring his six figure commission on a timely basis.
Affiliate Marketing is joining the real grown up world of governmental bodies telling industries what theycan and, primarily, can't do.
It's a slow, painful process, mind you—with the evolution of affiliate regulation in the regulated US market being akin to the opening sequence of 2001: A Space Odyssey. Those moon watching hominids at the DGE in Atlantic City seem to have finally ascertained that regulating affiliates can be useful tool as well as a weapon and they've decided to throw us a bone with their recent re-evaluation of its initial licensing determinations and will now authorize a more sensibleset of commercial models under a Vendor Registration license.  Affiliates seeking revenue share deals will still need to pass a sperm test to earn their Ancillary CSIE license.
It doesn't have to be this way. In fact, it could be worse.
Those flamboyant Italians have their own model. Own a gaming domain and looking to refer traffic? You're only allowed to advertise AAMS licensed brands—getting past the state proxy blocking unlicensed brands is tricky but get beyond it and you could be looking at up to three months in jail and a hefty fine.
Now, if cosying up to an overzealous Bunga-Bunga reveller in a Roman cell or entrusting your seed to UPS isn't for you, there may just be another option, no doubt heavily endorsed by Mr Dogg and Mr G. Self-regulation.
If affiliates want to have a chance at maintaining status quo in key markets—note there's every chance the UK marketplace will witness affiliate regulation in late 2014 beyond the inevitable offset of Point of Consumption taxation on affiliate earnings—they need to take it upon themselves, collectively, to develop an accepted standard covering numerous parameters… arguably replicating the approved or accredited processes one finds on sites such as Casinomeisteror Affiliate Guard Dog—only for themselves.
Doing so offers up an opportunity to garner more legitimate status as iGaming's thought leaders and seeders but also presents plenty of questions.
How this looks, and to what level of standard affiliates will need to achieve to qualify and remain approved, is the first big question. Can this self-regulation be subjective in any way? Should affiliate managers have any input?
And then there's the issue of copy and content. Should anybody, self-appointed or governmental, have the right to tell an international website owner what they can and can't say to their audience? We'd be entering dangerous ground here—ground which the DGE in New Jersey has tiptoed on to.
Sites such as Cardschat.com and RakeTheRake.com—working on Vendor Registration licenses and non-revenue focused commercials with the likes of Borgata in AC—received letters from the DGE informing them that they would be restricted from directly targeting New Jersey's residents or visitors unless they removed all links and ads from offshore gambling websites operating without a license in the Garden State.
The reaction of super affiliates to such imposition will be the key to determine the future of affiliates in regulated markets. If they choose to ignore, essentially flipping the bird at Director Rebuck, they'll lose their pre-paid deal and it will set a massive precedent for their treatment across the regulated US market as it grows.
The effects could be felt closer to home.  The DGE has a strong tie-up with the Maltese LGA, having modelled its regulatory infrastructure on that of Malta's—with the regulation of affiliates being the one thing they could not receive qualified advice on. Both parties are keen to maintain this regulatory bond, which could well end up with the LGA pushing its multitude of licensed operators into some form of operational and, potentially, financial regulation of their affiliate partners.
Self-regulation would not only stave this off for as long as possible, it could also serve as a more sensible framework for enforced regulation when it does arrive, safeguarding the role and the revenue stream of the affiliate for years to come.
Affiliates, Mount Up. It's time to tackle the threat of regulation head on and consider it an opportunity.