Innovation in the online gambling industry has been a hot topic of discussion in 2014 thus far. What's the latest innovation, how to foster innovation in a company and how to innovate more are the questions we keep hearing at conferences and networking events across the industry.
One way to foster innovation—in an individual and within an organization—is by observing what is done in other industries to solve a common problem. Another way is to network with people who fall outside your sphere, for example, rather than networking with the CEO of a direct competitor or potential client, network with a CEO from a completely different industry with no agenda at all. These experiences trigger new thoughts and ideas and inspire innovation.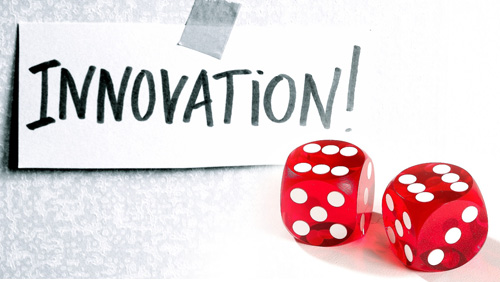 An excellent opportunity to hear from and rub shoulders with experts outside of iGaming presents itself at the upcoming iGaming Super Show in Amsterdam. I'm impressed with Michael Caselli's hard work to bring in speakers from other industries and have them talk on subjects that apply to ours.
"More that it being about speakers from other sectors,its about bringing in knowledge, experience and techniques from other sectors," Caselli clarified to me.
"Other sectors have great and dynamic people and iGaming needs to open its eyes and learn the secret sauce from other industries. As the iGaming business gets more competitive, we are fighting for ever-thinning margins and looking outside our back yard is where we will find the tools to get that margin," he said.
What's different about the speakers featured at the Super Show is that a lot of them are, well, different. After personally attending dozens of online gambling conferences over the past ten years, I can tell you that most of the speakers are recycled year after year and even though they are excellent, sometimes we need to hear from someone new to learn something new.
"I look at it like this—if you are a senior executive in iGaming every minute of your day is tremendously valuable.  If I waste one minute of your time, I am doing you a disservice.  If I can open your mind and really give you some takeaways that allow you to be more productive, more innovative and generally do your job better from something you learned at my conferences, than I have served you as an attendee well," Caselli explained.
Another idea of Caselli's for the Super Show was to invite CEOs in the online gambling industry to talk on their passions rather than their company's strategy. The purpose of this exercise is to inspire rather than try to instruct a group that does not need to be instructed.
"In the past, conferences were always instructional and I realized that no one in the space can teach [CEOs] enough in instructional sessions to make it worth their while to attend. So I came up with the idea that if I could inspire CEOs rather than try to instruct them – and if I could create an intellectual environment away from the office that allowed them to free their minds – and see other's thoughts in a new way- then I could provide value that they aren't offered at any other show," Caselli shared.
After watching a zillion of TED's videos, Caselli decided that the best format for the Executive Conference at the SUPER Show would follow the TED concept- short, to the point and passionate. Caselli calls them IGX sessions.
"What's interesting is that each CEO will interpret each IGX session differently and take away different things from it. So what we do is create an environment that stimulates the CEOs in attendance to draw their own unique lessons from the sessions and figure out how to apply them to their business on their own, in a way that is most suitable for their organizations," explained Caselli.
I think what Caselli has prepared for the iGaming SUPER show sessions is brilliant. The two conference tracks that stand out to me are the iGaming Executive Conferenceon Wednesday, June 25thand Player Acquisition Strategies on Thursday, June 26th, both offering insight from outside the online gambling industry comfort zone.
For a peek into what's on offer at the Super Show, here are my picks of interesting speakers from other industries that will likely teach us something new, or at the very least, inspire us to think in new ways.
Sasha Strauss: Branding Strategies
Strauss has worked in brand development for twenty years.  He is the founder and MD of Innovation Protocol, a brand development consulting firm with an array of international clients including Johnson & Johnson, PayPal, eBay, LEGO, Nestle and American Express.  He also teaches graduate level brand management and marketing as a professor at USC and UCLA, contributes to publications such as Forbes and the Wall Street Journal and is a seasoned speaker who has delivered lectures at events such as TEDx and Google Conferences.
Matt Blore: Social Media Voice
Blore is a social media guru and the man behind the social media presence of Britain's Got Talent, the UK's largest social media account. His expertise is in creating a human and creative social media voice.
Kezia Noble: Seduction Marketing
Noble is a female dating coach for men and an expert in the art of seduction. A published author, Noble has written The Noble Art of Seducing Women and since then has made a number of media appearances in newspapers, magazines and TV programs.
Michael Leander: Marketing Automation
Leander has twenty years of experience in direct marketing and management, namely marketing automation, social media, email marketing and CRM. He's an award-winning speaker, having travelled to over forty countries to deliver high energy presentations and training sessions.
Dom Smith: Internet Brain
Smith is the founder and editor of Soundsphere Magazine, director at media agency Creative Condition and co-founder of disabled entrepreneurs.co.uk. He has an extensive background in journalism and delivers presentations on entrepreneurship, media and journalism throughout the UK. Smith has cerebral palsy and inspires people with his positive outlook and success despite the challenges that come along with his disability.
Jonathan Levin: Crypto-Currency
Levin is a postgraduate economist with a master of philosophy and economics degree from Oxford and bachelor in economics with first class honors from University of Bristol. His research mainly focuses on virtual currencies, and he also writes reports and presentations on global mega trends for a professor at the Oxford Martin School.