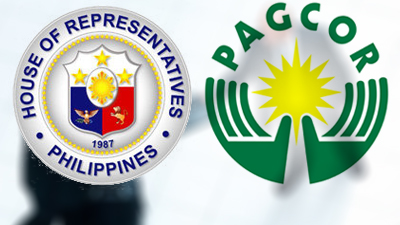 A leader of the Philippine House of Representatives is seeking to clip the wings of the Philippine Amusement and Gaming Corporation (Pagcor) by amending the Republic Act 9487, otherwise known as Pagcor's charter.
House Deputy Speaker and Isabela Fourth District Rep. Giorgidi Aggabao is challenging laws contained in RA 9487 that give Pagcor the power to "operate and license gambling casinos, gaming clubs, and other similar recreation or amusement places and gaming pools."
Aggabao thinks the state-owned agency has too much power, preventing congress from having any say on items like granting casino licenses and gaming club operators, as well as entering into contracts with persons and corporations. To address this perceived overreach, Aggabao has crafted House Bill 4311, which "proposes to revoke the authority of Pagcor to license casino and gaming club operators."
HB 4311 also contains language that effectively gives back to Congress the power to approve any contracts Pagcor makes with private firms. Aggabao's motivation appears to stem from the recent problems Pagcor has had with some of its partners (hello there, Kazuo Okada!) and how these transactions have come to light as "lacking transparency".
Aggabao believes "the procedures of licensing being implemented by the agency were not transparent including the laying down of the terms of reference (TOR) for each license in the past administration." The bill seeks to limit Pagcor's powers "to enter into, make, conclude, perform, and carry out contracts of every kind and nature and for any lawful purpose which are necessary, appropriate, proper or incidental to any business or purpose of the Pagcor, including but not limited to investment agreements, whether as principal or as an agent, manpower supply agreements, or any other similar agreements or agreements with any person, firm, association or corporation with the prior approval of Congress."
The bill also amends a section of RA 9487 to cross off the 25-year license that Pagcor was granted in 2008. In its place, another 25-year license will be given and renewable for another 25 years "the rights, privileges and authority to operate and maintain gambling casinos, gaming clubs and other similar recreation or amusement places, gaming pools, i.e. basketball, football, bingo, etc. except jai-alai, whether on land or sea, within the territorial jurisdiction of the Republic of the Philippines: Provided, That the corporation shall obtain the consent of the local government unit that has territorial jurisdiction over the area chosen as the site for any of its operations."
Finally, another amendment would strip Pagcor the authority and power to regulate "(1) games of chance authorized, licensed and regulated or to be authorized, licensed and regulated by, in, and under existing franchises or other regulatory bodies; (2) games of chance, games of cards and games of numbers authorized, licensed, regulated by, in, and under special laws such as Republic Act No. 7922; and (3) games of chance, games of cards and games of numbers like cockfighting, authorized, licensed and regulated by local government units."